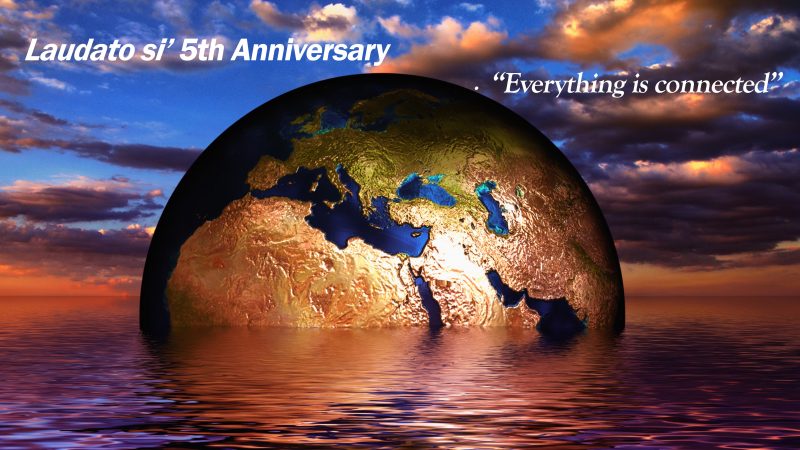 DAY FOUR: PARADIGM SHIFT
Word of God: Joel 1: 10-12
"10 The fields are destroyed, the ground mourns, because the grain is destroyed, the wine dries up, the oil languishes. 11 Be ashamed, O tillers of the soil; wail, O vinedressers, for the wheat and the barley, because the harvest of the field has perished. 12 The vine dries up; the fig tree languishes. Pomegranate, palm, and apple, all the trees of the field are dried up, and gladness dries up from the children of man."
Micah 6:8
"8 You mortals, the LORD has told you what is good. This is what the LORD requires from you: to do what is right, to love mercy, and to live humbly with your God."
Laudato Si', 10.
"Saint Francis of Assisi was particularly concerned for God's creation and for the poor and outcast. He loved, and was deeply loved for his joy, his generous self-giving, his openheartedness. He was a mystic and a pilgrim who lived in simplicity and in wonderful harmony with God, with others, with nature and with himself. He shows us just how inseparable the bond is between concern for nature, justice for the poor, commitment to society, and interior peace."
Meditation
"The duties we have with the environment are related to those we have for the person considered in himself and in his relationship with others," because "the way humanity treats the environment influences the way it treats itself, and vice versa."
It can be said that ecological conversion begins with "an effective shift in mentality that can lead to the adoption of new life-styles in which the quest for truth, beauty, goodness and communion with others for the sake of common growth are the factors that determine consumer choices, savings and investments."
An economy that has assumed the cultural eclipse of God, with the consequent loss of the "centrality of the human person," and the principle of gratuitousness and the logic of the gift, values inherent to the creation by God, which make human beings brothers and sisters among themselves by sharing the common home, this inherited land.
The economy requires a change of logic to function correctly, assuming a people-centered ethics.
Silent Prayer
Action: In 1986 the U.S. Catholic Bishops stated, "the economy exists for people, not people for the economy." Name an element in the present structure of the economic system that must change for the economy to become more people centered.
Novena Credit: Carmelite NGO