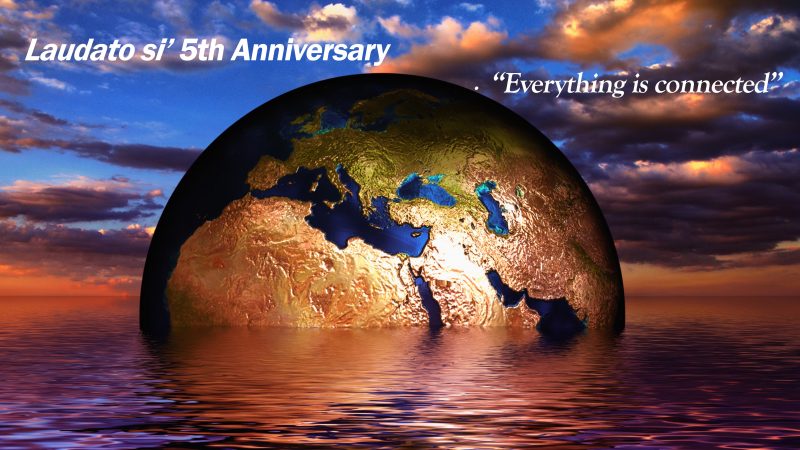 DAY SIX: OUR GREAT MOTIVATIONS OF FAITH
The Word of God: Matthew 6:19-21
"19 "Do not lay up for yourselves treasures on earth, where moth and rust destroy and where thieves break in and steal, 20 but lay up for yourselves treasures in heaven, where neither moth nor rust destroys and where thieves do not break in and steal. 21 For where your treasure is, there your heart will be also."
Laudato Si', 222
"Christian spirituality proposes an alternative understanding of the quality of life, and encourages a prophetic and contemplative lifestyle, one capable of deep enjoyment free of the obsession with consumption. We need to take up an ancient lesson, found in different religious traditions and also in the Bible. It is the conviction that "less is more".
A constant flood of new consumer goods can baffle the heart and prevent us from cherishing each thing and each moment. To be serenely present to each reality, however small it may be, opens us to much greater horizons of understanding and personal fulfillment. Christian spirituality proposes a growth marked by moderation and the capacity to be happy with little.
It is a return to that simplicity which allows us to stop and appreciate the small things, to be grateful for the opportunities which life affords us, to be spiritually detached from what we possess, and not to succumb to sadness for what we lack. This implies avoiding the dynamic of dominion and the mere accumulation of pleasures."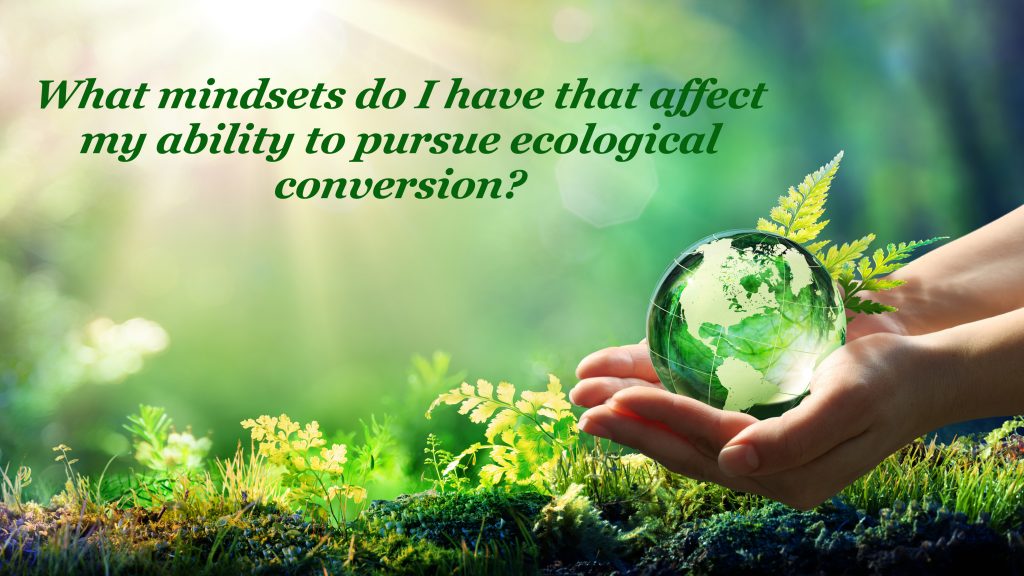 Meditation
The central message is the possibility of achieving a personal experience of love for God, that is realized through each creature and the poor.
The essential motivation for the care of nature and the care of living beings is nothing other than love.
Love makes possible "an alternative understanding of the quality of life," for which "less is more."
The force of love can be a source of joy and celebration because we are able to discover the gratuitousness that precedes, sustains, feeds and return (our feet) to the ground.
Conversion, above all, means a change in mentality, a change in the logic of thinking, given that "we need to realize that certain mindsets really do influence our behavior."
We must question our underlying "logic" that prevent us from taking the ecological issues seriously.
We need to sow a spirituality of connection with everything created. The life of the spirit is not dissociated from the body or from nature or from worldly realities, but lived in and with them in communion with all that surrounds us.
Ecological conversion involves a change in our ways of celebrating and praying.
Ecological conversion is a call to all to cooperative participation, creating networks, to educate new habits and virtues that help us to get out of the simplistic thinking; "every problem has a technical solution."
Ecological conversion is based on the experience of an ecological spirituality whose central axis is integral ecology as a paradigm of social and environmental justice.
Silent Prayer
Action: What mindsets do I have that affect my ability to pursue ecological conversion?
Novena Credit: Carmelite NGO