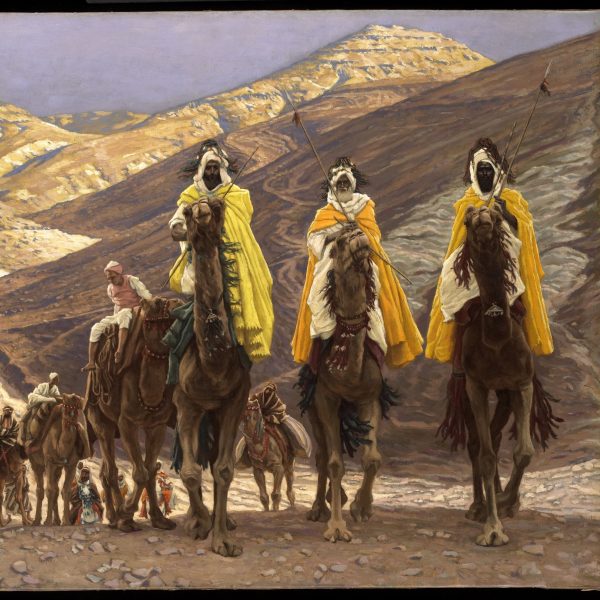 When they saw that the star had stopped, they were overwhelmed with joy. (Matthew 2:10)
The example of the Magi helps us to lift our gaze toward the star and to follow the great desires of our heart. They teach us not to be content with a life of mediocrity, of "playing it safe;' but to let ourselves be attracted always by what is good, true, and beautiful … by God, who is all of this, and so much more! And they teach us not to be deceived by appearances, by what the world considers great, wise, and powerful. … Today this is of vital importance: to keep the faith. We must press on farther … toward Bethlehem, where, in the simplicity of a dwelling on the outskirts … there shines forth the Sun from on high, the King of the universe. By the example of the Magi, with our little lights, may we seek the Light and keep the faith.
Homily by Pope Francis, January 6, 2014
PRAYER
We three kings of Orient are, Bearing gifts we traverse afar, Field and fountain, Moor and mountain, Following yonder star.
O star of wonder, star of night, Star with royal beauty bright, Westward leading, still proceeding, Guide us to thy perfect Light. Amen.
(Text: John H. Hopkins, Jr.)