We, the Marist priests and brothers, are members of the Society of Mary, an international religious congregation in the Catholic Church. We are men called to 'be' Mary - thinking, judging, feeling, and acting as Mary in all we do. Marist priests and brothers have been called by a "gracious choice" into the family of Mary.
A magazine published three times a year by The Marist Fathers and Brothers of the US Province.
Respect for the Planet's Resources
We pray that the planet's resources will not be plundered, but shared in a just and respectful manner.
Join the Society of Mary (Marists) as we pray together with the Pope, may we all be united in our work to protect the planet.
View the September Prayer Intention Pope Video – a global initiative to disseminate the Holy Father's monthly intentions (Pope's Worldwide Prayer Network).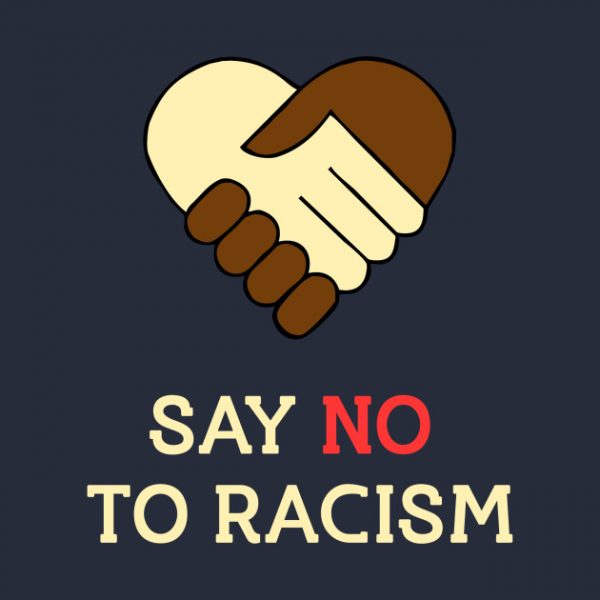 The Society of Mary (Marists in the U.S.) is deeply saddened and strongly condemns the violation of human dignity that we, along with millions of others, witnessed in the video of George Floyd's last minutes, another African American man being killed before our eyes. We stand in solidarity with all people of color who are at risk of violence in our country. Indifference is not an option.
We stand with the U.S. Bishops' pastoral letter, "Open Wide Our Heart: The Enduring Call to Love" addressing the evil of racism. The pastoral letter asks us to recall that we are all brothers and sisters, all equally made in the image of God. Because we all bear the image of God, racism is above all a moral and theological problem that manifests institutionally and systematically. Only a deep individual conversion of heart, which then multiplies, will compel change and reform in our institutions and society. It is imperative to confront racism's root causes and the injustice it produces.  The love of God binds us together. This same love should overflow into our relationships with the living God in person of Christ who can heal all division.
We invite you to read the full text of the U.S. Bishops' pastoral letter against racism.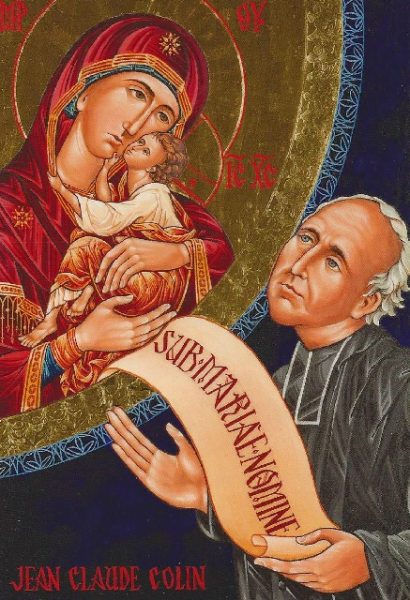 The Marists invite you to pray the following prayer for everyone affected in any way by the Coronavirus.
May Jesus' love and Mary's gentleness be our strength.
Healing Lord, we pray through the intercession of our Founder, Father Jean-Claude Colin, and Mary, Mother of Mercy, for all people affected by the new coronavirus, that everyone may know your love and protection.
We pray for all Marists throughout the world, especially for our senior and vulnerable brothers and sisters. May we know your special protection and care.
We also pray for all those with whom we share the Work of Mary and for all whom we serve in our different ministries.
May all people experience your healing and protective grace in all that is happening among us.
We fly to your protection, O Holy Mother of God; Despise not our prayers and our necessities But in your mercy hear and answer us.
Venerable Jean Claude Colin – pray for us.
Mary, Queen of the Apostles – pray for us.
Please join the Marists in praying the following prayer for all those affected by the Coronavirus, that we can globally work together. May Jesus' love and Mary's gentleness be our strength.
Let us pray ….
Jesus Christ, you traveled through towns and villages "curing every disease and illness." At your command, the sick were made well. Come to our aid now, in the midst of the global spread of the coronavirus, that we may experience your healing love.
Heal those who are sick with the virus. May they regain their strength and health through quality medical care.
Heal us from our fear, which prevents nations from working together and neighbors from helping one another.
Heal us from our pride, which can make us claim invulnerability to a disease that knows no borders.
Jesus Christ, healer of all, stay by our side in this time of uncertainty and sorrow.
Be with those who have died from the virus. May they be at rest with you in your eternal peace.
Be with the families of those who are sick or have died. As they worry and grieve, defend them from illness and despair. May they know your peace.
Be with the doctors, nurses, researchers and all medical professionals who seek to heal and help those affected and who put themselves at risk in the process. May they know your protection and peace.
Be with the leaders of all nations. Give them the foresight to act with charity and true concern for the well-being of the people they are meant to serve. Give them the wisdom to invest in long-term solutions that will help prepare for or prevent future outbreaks. May they know your peace, as they work together to achieve it on earth.
Whether we are home or abroad, surrounded by many people suffering from this illness or only a few, Jesus Christ, stay with us as we endure and mourn, persist and prepare. In place of our anxiety, give us your peace.
Jesus Christ, heal us.
Source: America – The Jesuit Review