We, the Marist priests and brothers, are members of the Society of Mary, an international religious congregation in the Catholic Church. We are men called to 'be' Mary - thinking, judging, feeling, and acting as Mary in all we do. Marist priests and brothers have been called by a "gracious choice" into the family of Mary.
A magazine published three times a year by The Marist Fathers and Brothers of the US Province.
The Marists invite you to reflect on the following prayer and video for July 4th. We wish everyone a safe and peaceful Independence Day!
God, source of all freedom,
this day is bright with the memory
of those who declared that life and liberty
are your gift to every human being.
Help us to continue a good work begun long ago.
Make our vision clear and our will strong:
that only in human solidarity will we ­find liberty,
and justice only in the honor that belongs
to every life on earth.
Turn our hearts toward the family of nations:
to understand the ways of others,
to offer friendship,
and to ­find safety only in the common good of all.
We ask this through Christ our Lord.
Amen.
(Catholic Household Blessings and Prayers)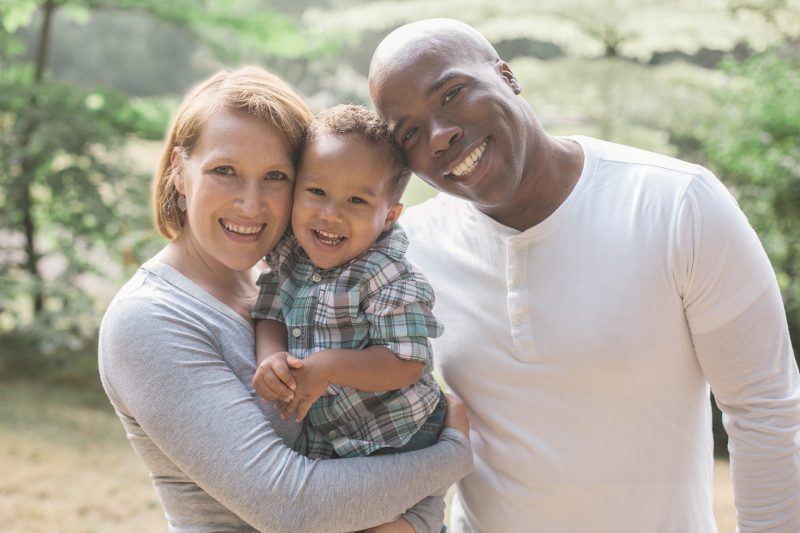 Our Families
We pray that today's families may be accompanied with love, respect and guidance, and especially, that they may be protected by the State.
Join the Society of Mary (Marists) as we pray together with the Pope, that all families may be blessed by God's love.
View the July Prayer Intention Pope Video – a global initiative to disseminate the Holy Father's monthly intentions (Pope's Worldwide Prayer Network).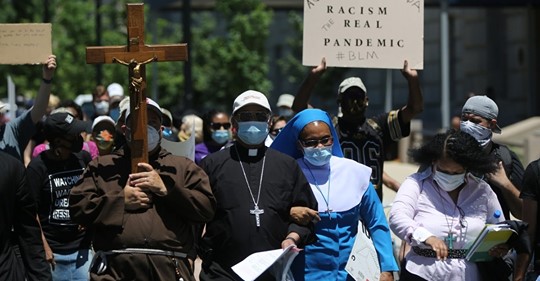 On June 8, 2020, nearly 200 Catholics – including bishops, priests, women and men religious, and laypeople – gathered outside of Lafayette Park in Washington, DC for a prayer service and march, organized by Fr. Cornelius Ejiogu SSJ. The prayer service emphasized that racism is a pro-life issue, and Fr. Ejiogu emphasized that the lives of young people of color who die at the hands of police violence, "are snuffed out at the prime of their lives … I believe we should speak out about it." Monsignor Ray East, pastor of St. Teresa of Avila, preached a short sermon emphasizing that our faith is fundamentally about love – it is love that bids us to stand in solidarity with our black sisters and brothers and affirm that their lives matter.
I was able to represent the Society of Mary at the prayer service and march and was moved by the spirit of joy, song, and prayer present at the service and march. Marists, in our concern for self-emptying, always seek to understand the Gospel from the viewpoint of another. Being present with so many leaders of the Black Catholic Community here in Washington, DC, was not only a way of witnessing to the dire need for racial justice, but also of trying to enter into the Gospel from the viewpoint of another in the hopes of building a Marian Church where all truly do feel welcome.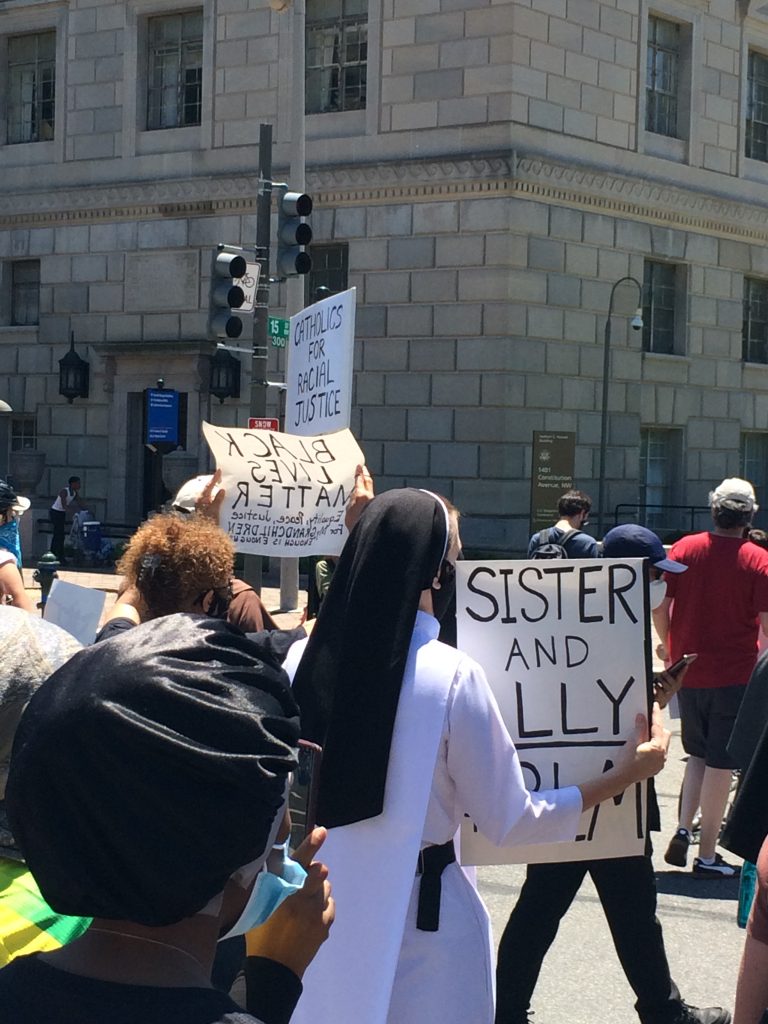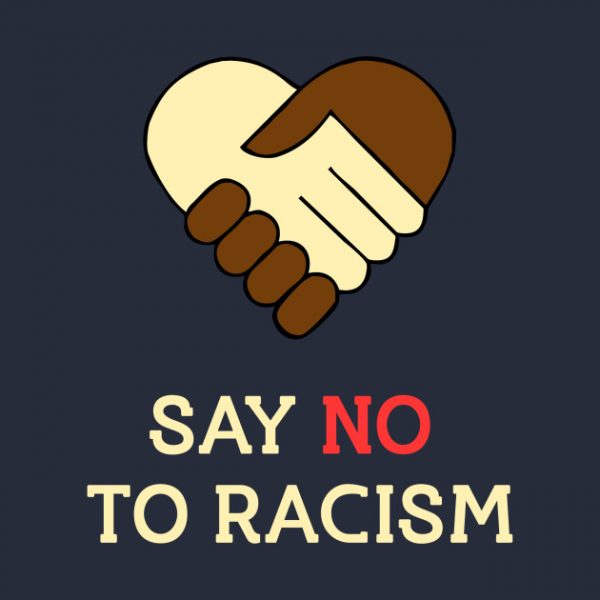 The Society of Mary (Marists in the U.S.) is deeply saddened and strongly condemns the violation of human dignity that we, along with millions of others, witnessed in the video of George Floyd's last minutes, another African American man being killed before our eyes. We stand in solidarity with all people of color who are at risk of violence in our country. Indifference is not an option.
We stand with the U.S. Bishops' pastoral letter, "Open Wide Our Heart: The Enduring Call to Love" addressing the evil of racism. The pastoral letter asks us to recall that we are all brothers and sisters, all equally made in the image of God. Because we all bear the image of God, racism is above all a moral and theological problem that manifests institutionally and systematically. Only a deep individual conversion of heart, which then multiplies, will compel change and reform in our institutions and society. It is imperative to confront racism's root causes and the injustice it produces.  The love of God binds us together. This same love should overflow into our relationships with the living God in person of Christ who can heal all division.
We invite you to read the full text of the U.S. Bishops' pastoral letter against racism.