We, the Marist priests and brothers, are members of the Society of Mary, an international religious congregation in the Catholic Church. We are men called to 'be' Mary - thinking, judging, feeling, and acting as Mary in all we do. Marist priests and brothers have been called by a "gracious choice" into the family of Mary.
A magazine published three times a year by The Marist Fathers and Brothers of the US Province.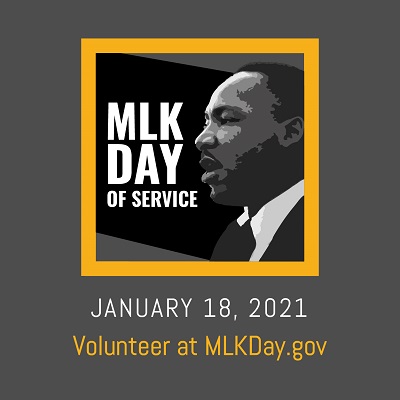 "I have decided to stick with love, hate is too great a burden to bear."
– Dr. Martin Luther King, Jr.
Dr. Martin Luther King, Jr Day will be celebrated on Monday, January 18, 2021. It is a day to remember the history of Dr. King and serves as a reminder of how Dr. King fought for equality, dignity, and freedom.
The founder of the Society of Mary (Marists), Fr. Jean-Claude Colin, envisioned a world where people from all walks of life would live Mary's life in their time and make present in the world the Holy Spirit as modeled in Mary's life of grace. This inspires Marists to enter into the quiet, passionate work of mercy and calls us to live in compassionate humility reflecting the spirit of Mary: gentle, loving, relational, inclusive, and merciful. Our concerns in Justice, Peace, and the Integrity of Creation are rooted in this. Our commitments draw us to stay:
Aware of current and emerging global problems compromising safety and security, social and economic fairness, and the delivery of reasonable justice.
In direct contact with people on the economic margins of society.
In solidarity with those who are involved in the struggle for justice.
The Marists encourage you our readers to celebrate the life and legacy of Dr. King by participating in volunteer opportunities in your local community. It is our prayer that we can all walk together and live a life of compassion and mercy.
We invite you to view the civil rights efforts as seen through eyes of Ruby Bridges, a Civil Rights Pioneer.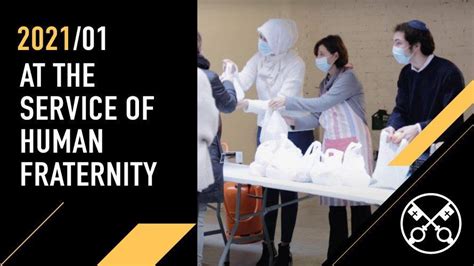 At the service of Human Fraternity
Let us pray that the Lord may give us the grace to live in full fellowship with our brothers and sisters of other religions and not fight each other, and praying for one another, open ourselves to all.
When we pray to God following Jesus, we come together as brothers and sisters with those who pray according to other cultures, other traditions and other beliefs.
We are brothers and sisters who pray.
Fraternity leads us to open ourselves to the Father of all and to see in the other a brother or sister, to share our lives or to support, to love, and to know each other.
The Church values God's action in other religions, without forgetting that for us Christians, the wellspring of human dignity and fraternity, is in the Gospel of Jesus Christ.
We believers must return to our sources and concentrate on what is essential. What is essential to our faith is the adoration of God and love of neighbor.
View the January Prayer Intention Pope Video – a global initiative to disseminate the Holy Father's monthly intentions (Pope's Worldwide Prayer Network).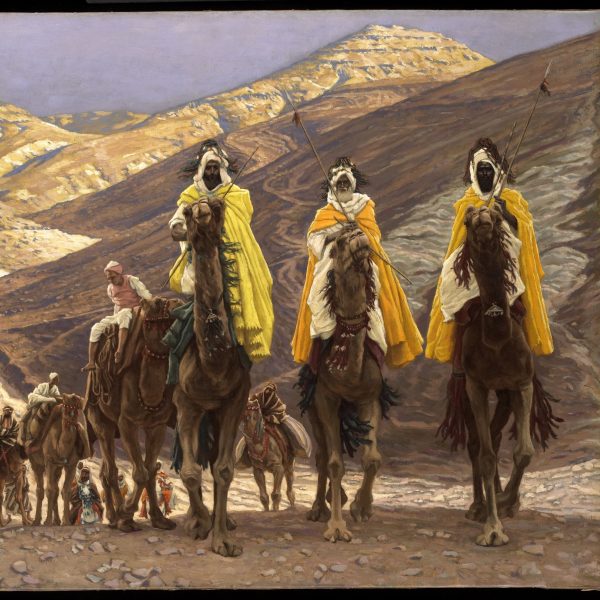 When they saw that the star had stopped, they were overwhelmed with joy. (Matthew 2:10)
The example of the Magi helps us to lift our gaze toward the star and to follow the great desires of our heart. They teach us not to be content with a life of mediocrity, of "playing it safe;' but to let ourselves be attracted always by what is good, true, and beautiful … by God, who is all of this, and so much more! And they teach us not to be deceived by appearances, by what the world considers great, wise, and powerful. … Today this is of vital importance: to keep the faith. We must press on farther … toward Bethlehem, where, in the simplicity of a dwelling on the outskirts … there shines forth the Sun from on high, the King of the universe. By the example of the Magi, with our little lights, may we seek the Light and keep the faith.
Homily by Pope Francis, January 6, 2014
PRAYER
We three kings of Orient are, Bearing gifts we traverse afar, Field and fountain, Moor and mountain, Following yonder star.
O star of wonder, star of night, Star with royal beauty bright, Westward leading, still proceeding, Guide us to thy perfect Light. Amen.
(Text: John H. Hopkins, Jr.)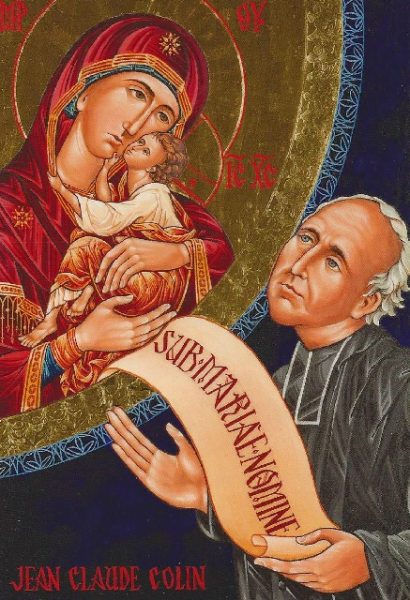 The Marists invite you to pray the following prayer for everyone affected in any way by the Coronavirus.
May Jesus' love and Mary's gentleness be our strength.
Healing Lord, we pray through the intercession of our Founder, Father Jean-Claude Colin, and Mary, Mother of Mercy, for all people affected by the new coronavirus, that everyone may know your love and protection.
We pray for all Marists throughout the world, especially for our senior and vulnerable brothers and sisters. May we know your special protection and care.
We also pray for all those with whom we share the Work of Mary and for all whom we serve in our different ministries.
May all people experience your healing and protective grace in all that is happening among us.
We fly to your protection, O Holy Mother of God; Despise not our prayers and our necessities But in your mercy hear and answer us.
Venerable Jean Claude Colin – pray for us.
Mary, Queen of the Apostles – pray for us.