We, the Marist priests and brothers, are members of the Society of Mary, an international religious congregation in the Catholic Church. We are men called to 'be' Mary - thinking, judging, feeling, and acting as Mary in all we do. Marist priests and brothers have been called by a "gracious choice" into the family of Mary.
A magazine published three times a year by The Marist Fathers and Brothers of the US Province.
Picture (above): Marist Laity USA Leaders
The Laity's Mission in the Church
We pray that by the virtue of baptism, the laity, especially women, may participate more in areas of responsibility in the Church.
Join the Society of Mary (Marists) as we pray together with the Pope for the laity and their mission in the Church, that their faithfulness may be blessed.
View the October Prayer Intention Pope Video – a global initiative to disseminate the Holy Father's monthly intentions (Pope's Worldwide Prayer Network).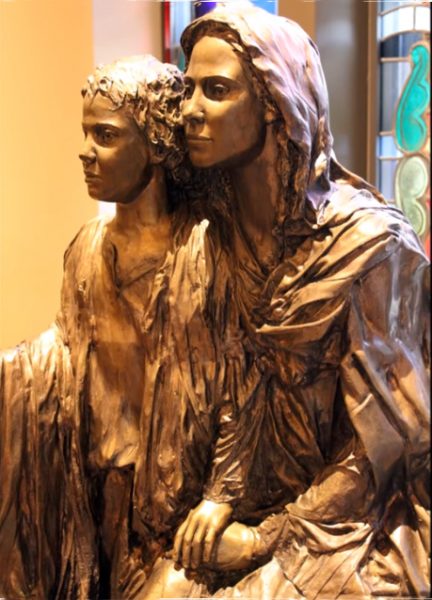 Sometimes the rush and events of everyday life cause us to lose our peace. We worry and hope for so many things and we forget the serenity we can find in the simple yet important things in life. This is especially true during the current COVID-19 pandemic.
The prayers of the rosary remind us of what we believe and why we're here on Earth. Pope John Paul II said: "When we pray the Rosary, we become open to the grace which Christ won for us by the mysteries of His life, death, and resurrection." The Rosary, as meditation with Mary on Christ, should help us to be grateful for what God has done in our lives!
As we celebrate the Feast of the Holy Rosary, the Marists invite you to reflect on the song Holy Mary, Mother of God performed by musicians of Immaculate Heart of Mary Catholic Church, Atlanta, GA.
Lyrics – Holy Mary, Mother Of God

Verse 1
Full of grace, O virgin ever blest,
Purest heart that beats within your breast,
Be for us a guide,
Teach us to abide
In faithful charity, in faithful charity.

Refrain
Holy Mary, Mother of God, pray for us,
Now and at the hour of our death.

Verse 2
Mother of God 'twas all our hope you bore,
Promised King, His people to restore.
By your holiness,
By your humble "Yes,"
Is God revealed to us, is God revealed to us.

Verse 3
Morning star, bestowed with heaven's light,
Shining down upon this world's dark night.
With courage our hearts fill,
Beacon for us still,
And lead us to your Son, and lead us to your Son.

Verse 4
Faithful flow'r whose sorrows none could know,
Lend thine aid where doubt and anguish grow.
Hear us in our need,
For us intercede
That we may not lose hope, that we may not lose hope.

Verse 5
Queen of Peace, O Sov'reign Mother crowned,
Reign on high from whence all joys abound.
Unworthy though we be,
Pray that we may see
Our Father's kingdom come, our Father's kingdom come.
We welcome you to participate on Tuesdays and Thursdays at 5pm with the Our Lady of Assumption community in Atlanta, GA – A Ministry of the Society of Mary – in praying the rosary virtually on their Facebook page.
Holy Mary, Mother of God, pray for us!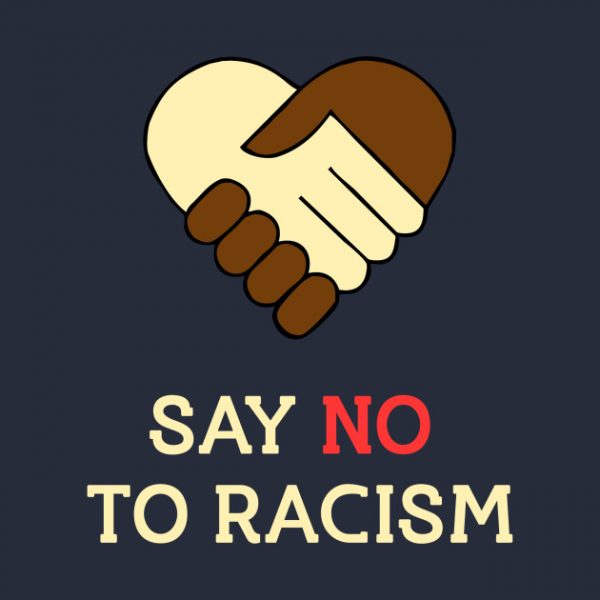 The Society of Mary (Marists in the U.S.) is deeply saddened and strongly condemns the violation of human dignity that we, along with millions of others, witnessed in the video of George Floyd's last minutes, another African American man being killed before our eyes. We stand in solidarity with all people of color who are at risk of violence in our country. Indifference is not an option.
We stand with the U.S. Bishops' pastoral letter, "Open Wide Our Heart: The Enduring Call to Love" addressing the evil of racism. The pastoral letter asks us to recall that we are all brothers and sisters, all equally made in the image of God. Because we all bear the image of God, racism is above all a moral and theological problem that manifests institutionally and systematically. Only a deep individual conversion of heart, which then multiplies, will compel change and reform in our institutions and society. It is imperative to confront racism's root causes and the injustice it produces.  The love of God binds us together. This same love should overflow into our relationships with the living God in person of Christ who can heal all division.
We invite you to read the full text of the U.S. Bishops' pastoral letter against racism.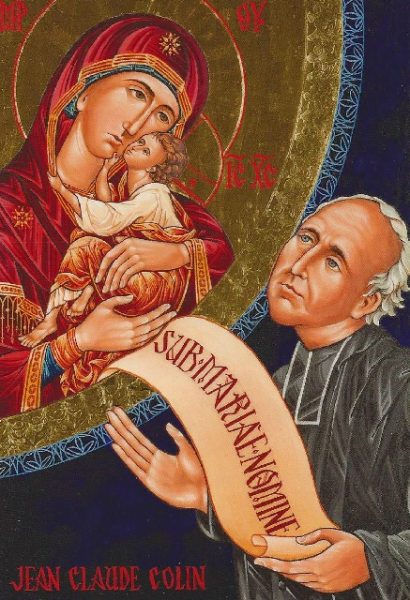 The Marists invite you to pray the following prayer for everyone affected in any way by the Coronavirus.
May Jesus' love and Mary's gentleness be our strength.
Healing Lord, we pray through the intercession of our Founder, Father Jean-Claude Colin, and Mary, Mother of Mercy, for all people affected by the new coronavirus, that everyone may know your love and protection.
We pray for all Marists throughout the world, especially for our senior and vulnerable brothers and sisters. May we know your special protection and care.
We also pray for all those with whom we share the Work of Mary and for all whom we serve in our different ministries.
May all people experience your healing and protective grace in all that is happening among us.
We fly to your protection, O Holy Mother of God; Despise not our prayers and our necessities But in your mercy hear and answer us.
Venerable Jean Claude Colin – pray for us.
Mary, Queen of the Apostles – pray for us.