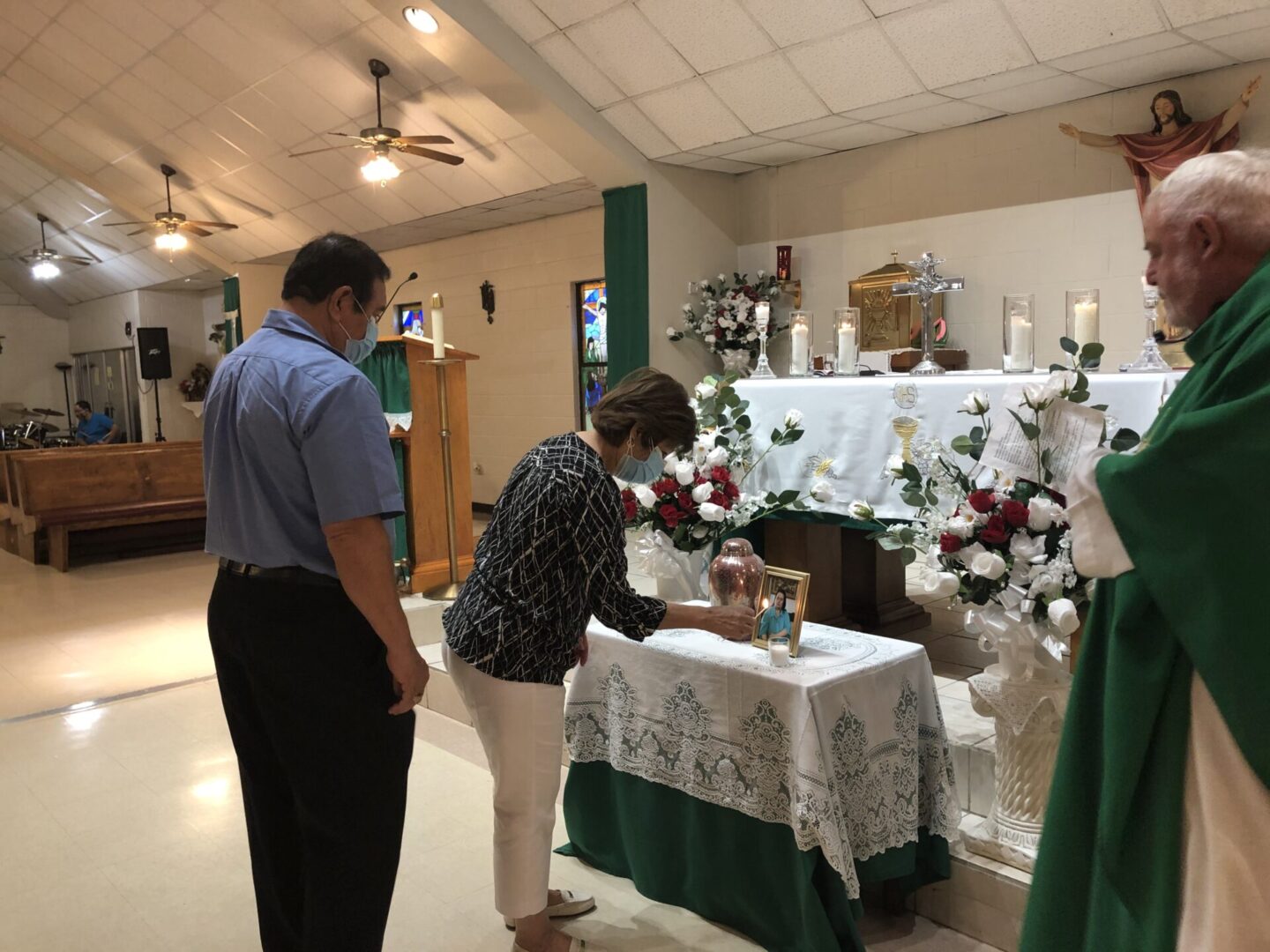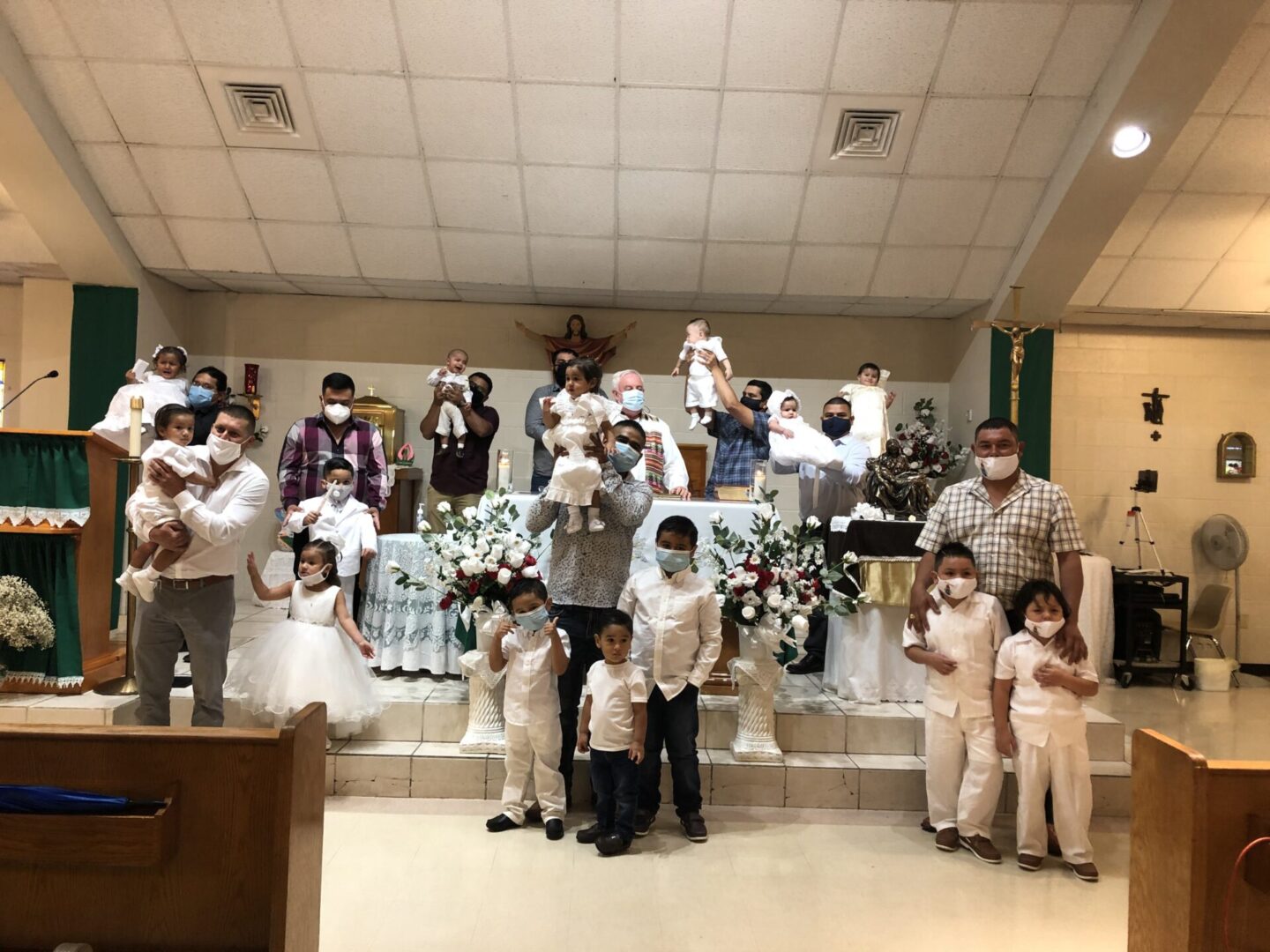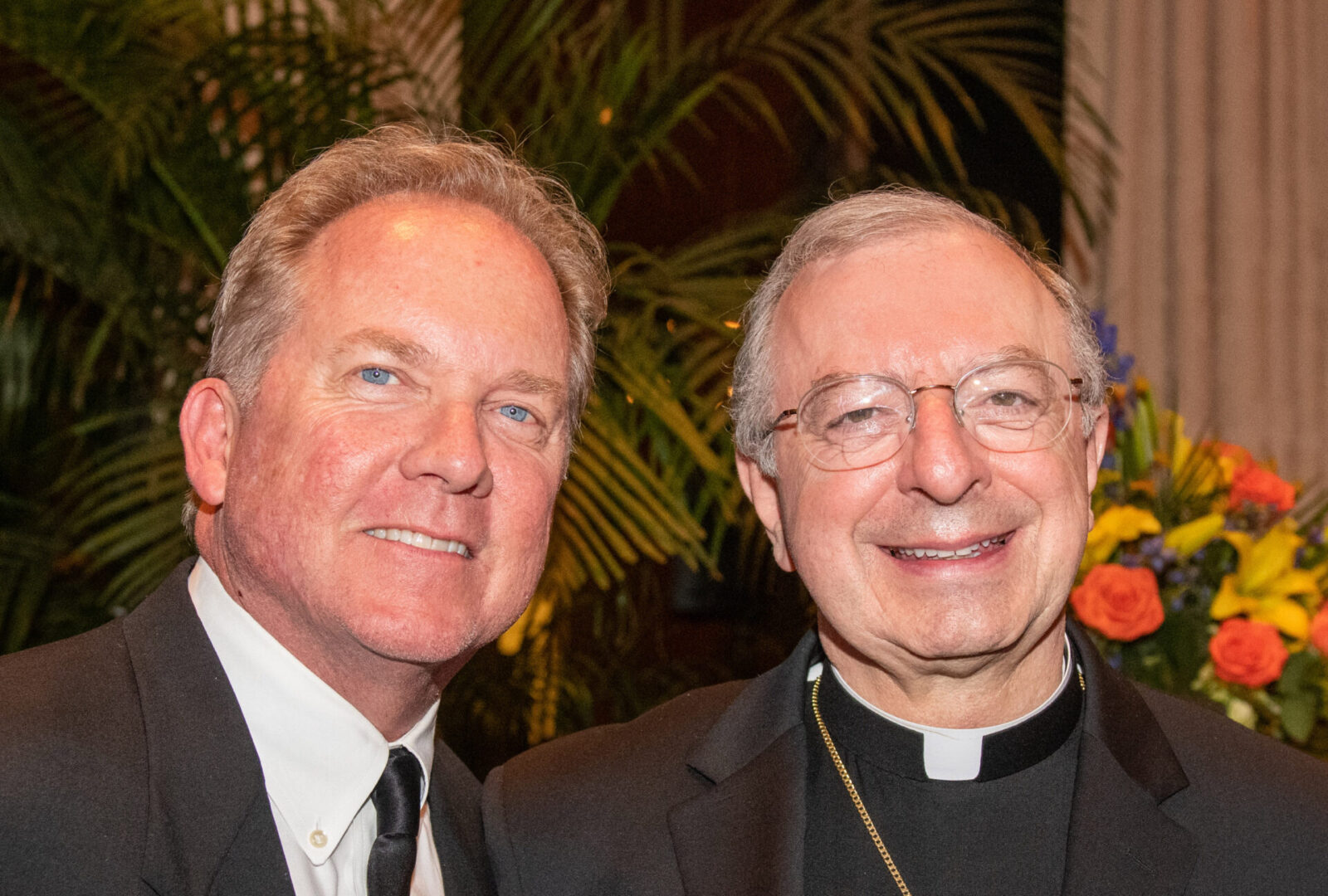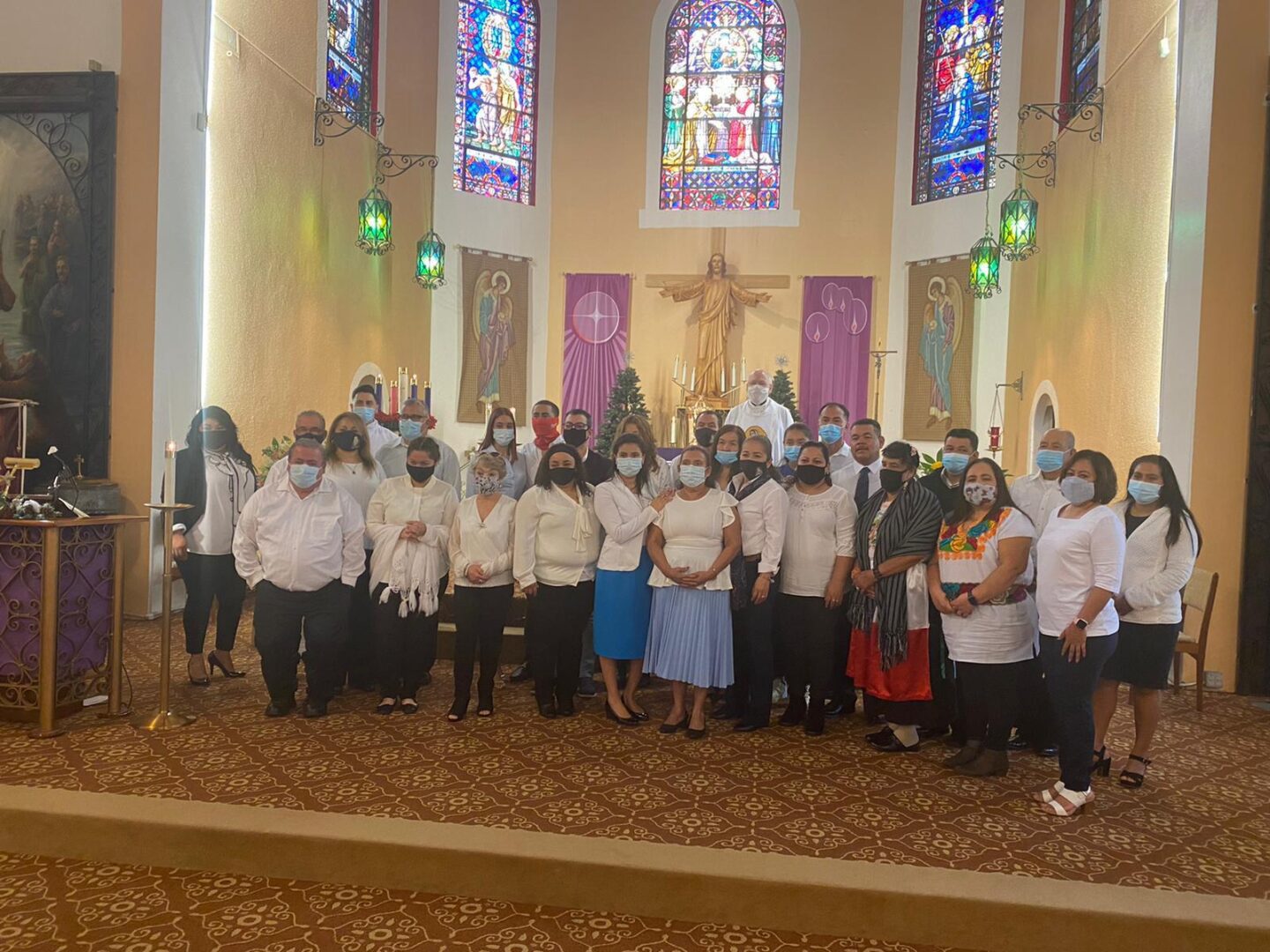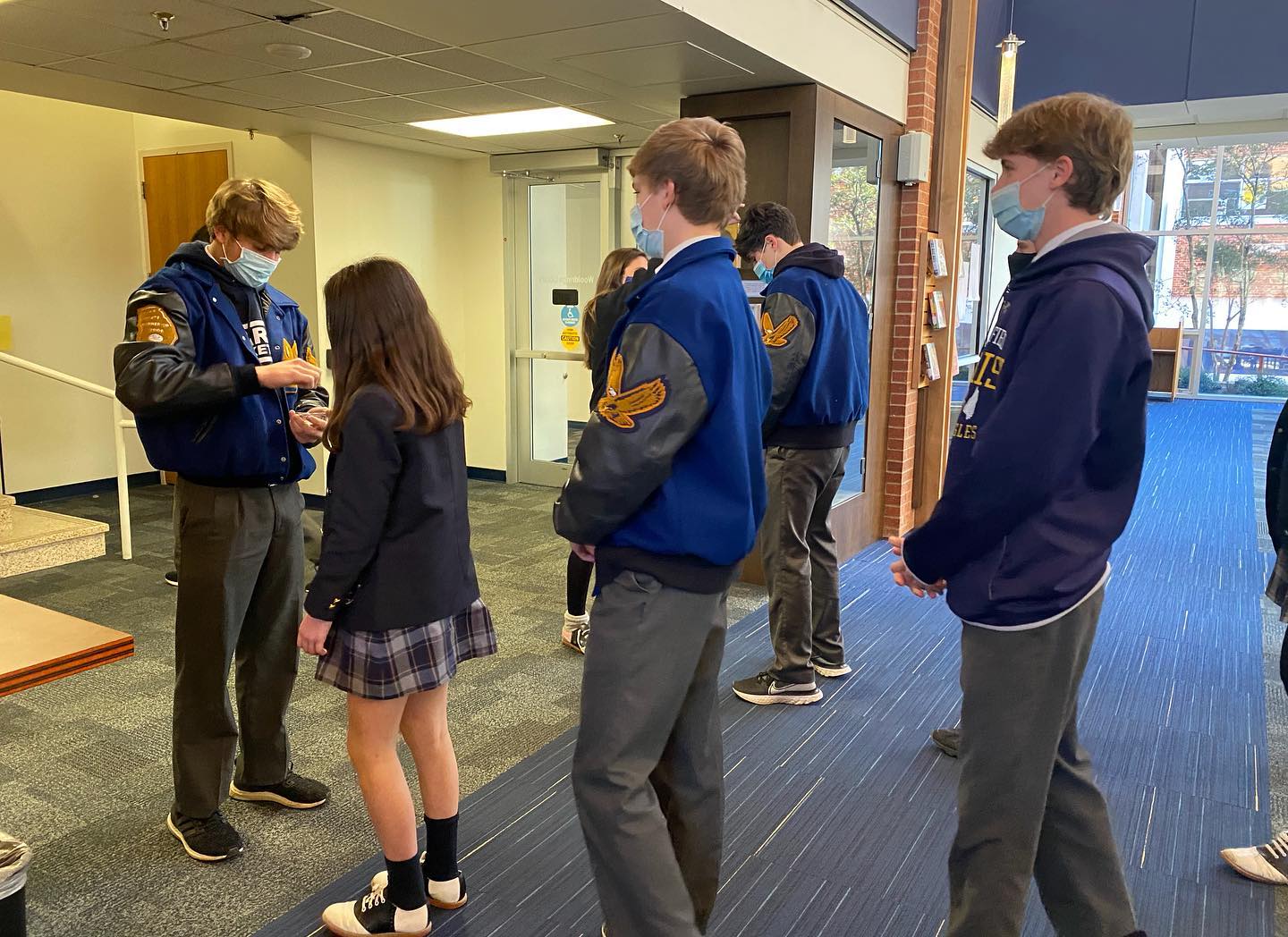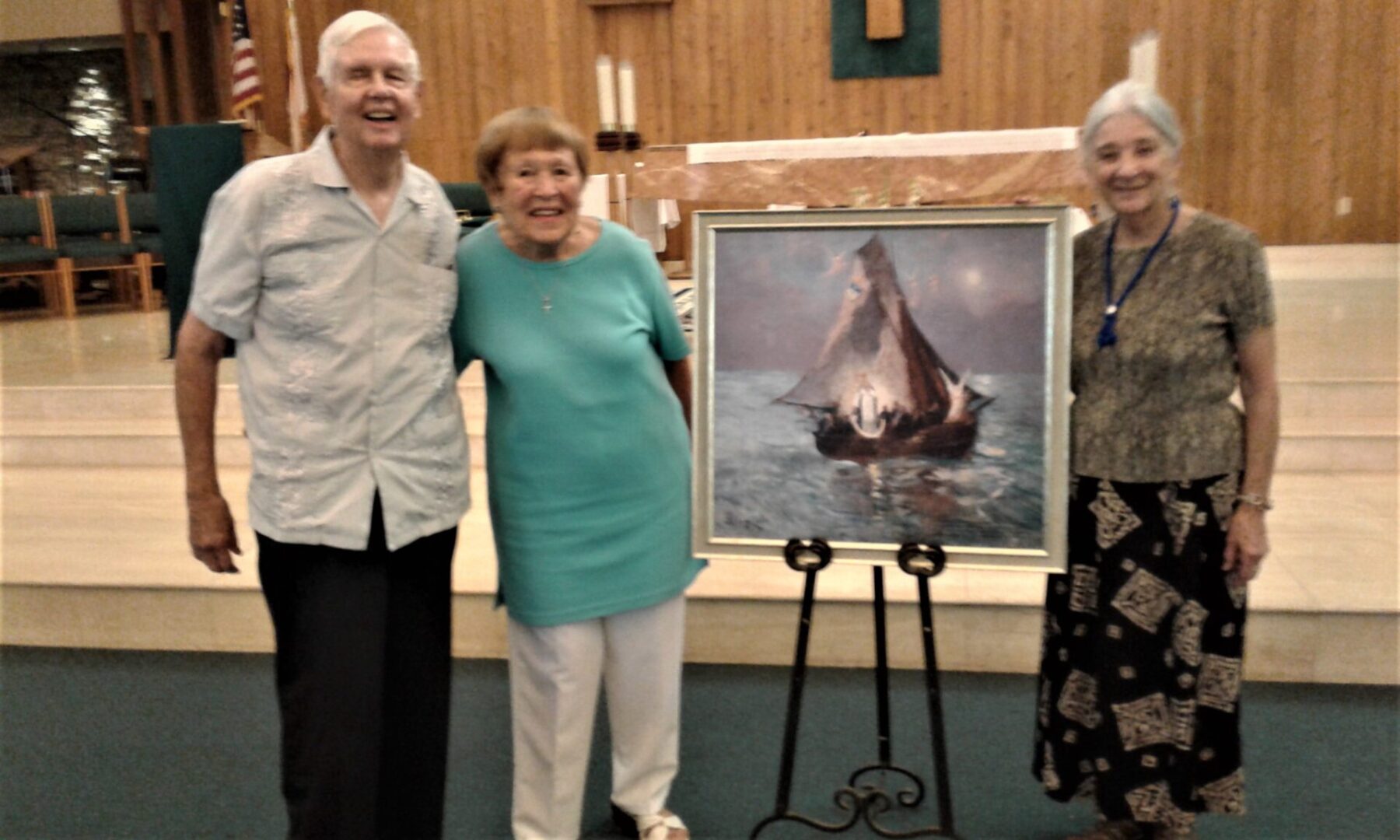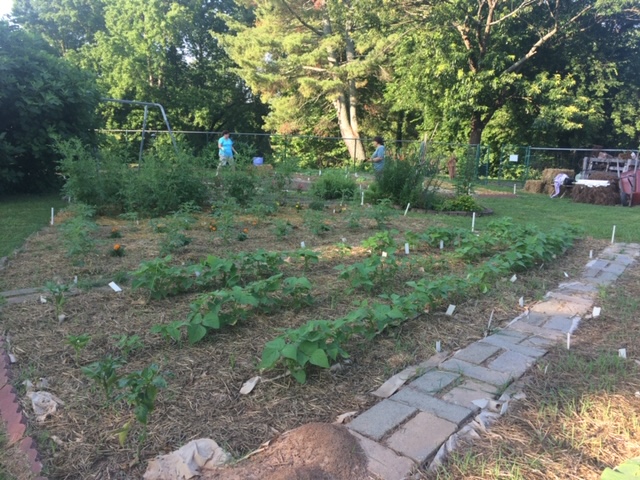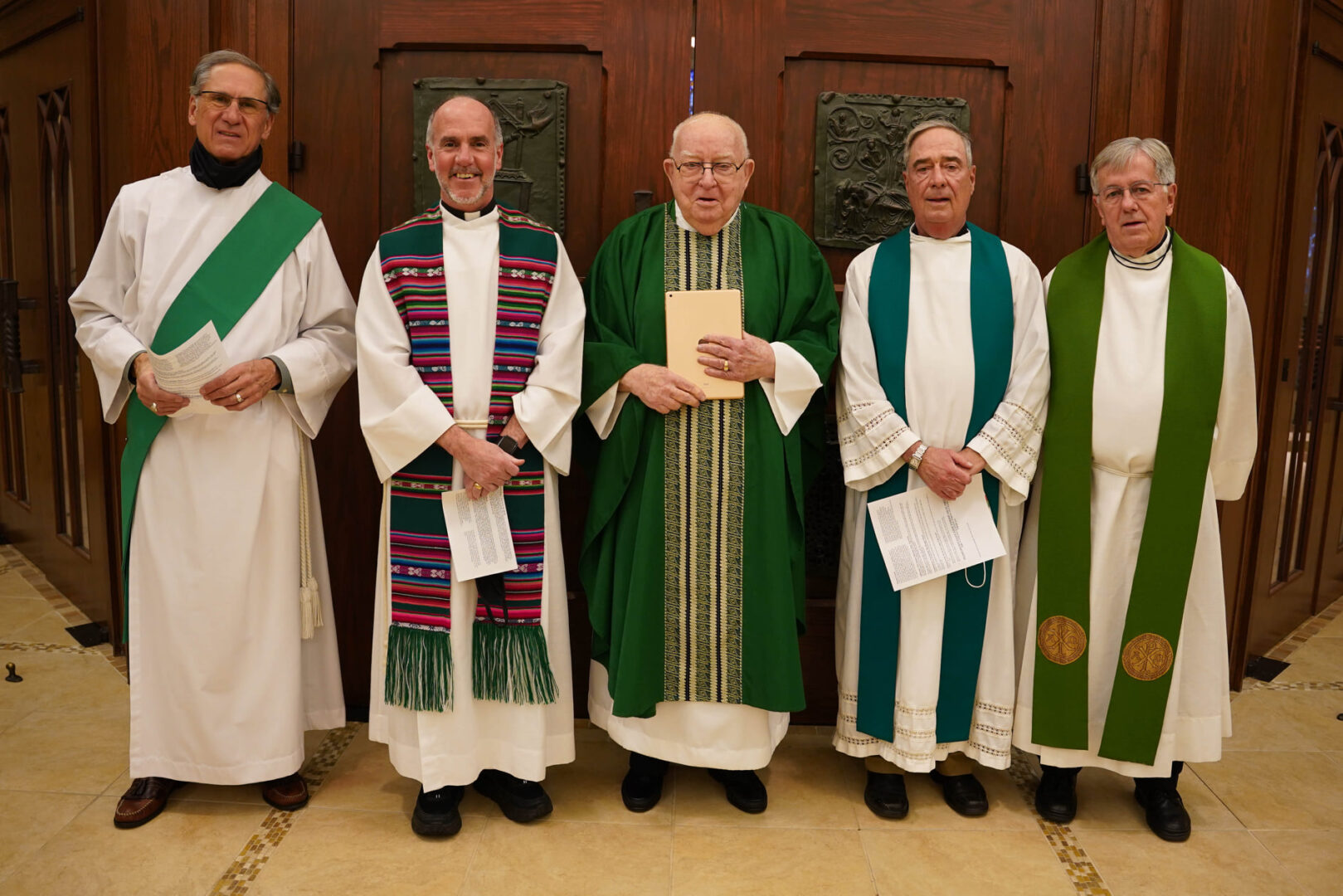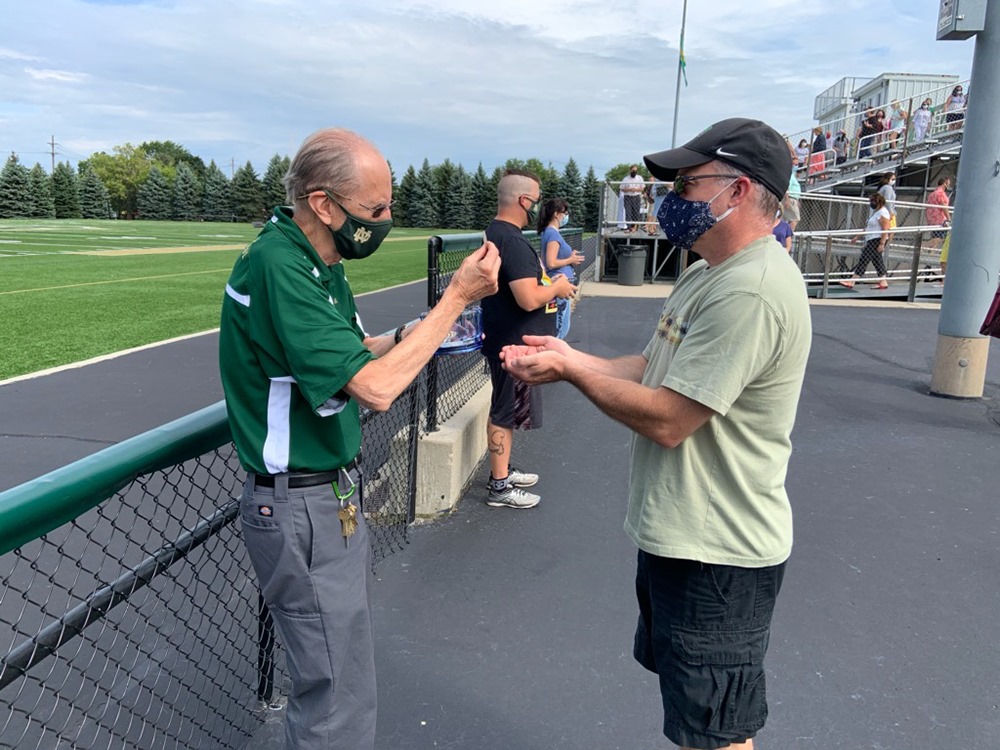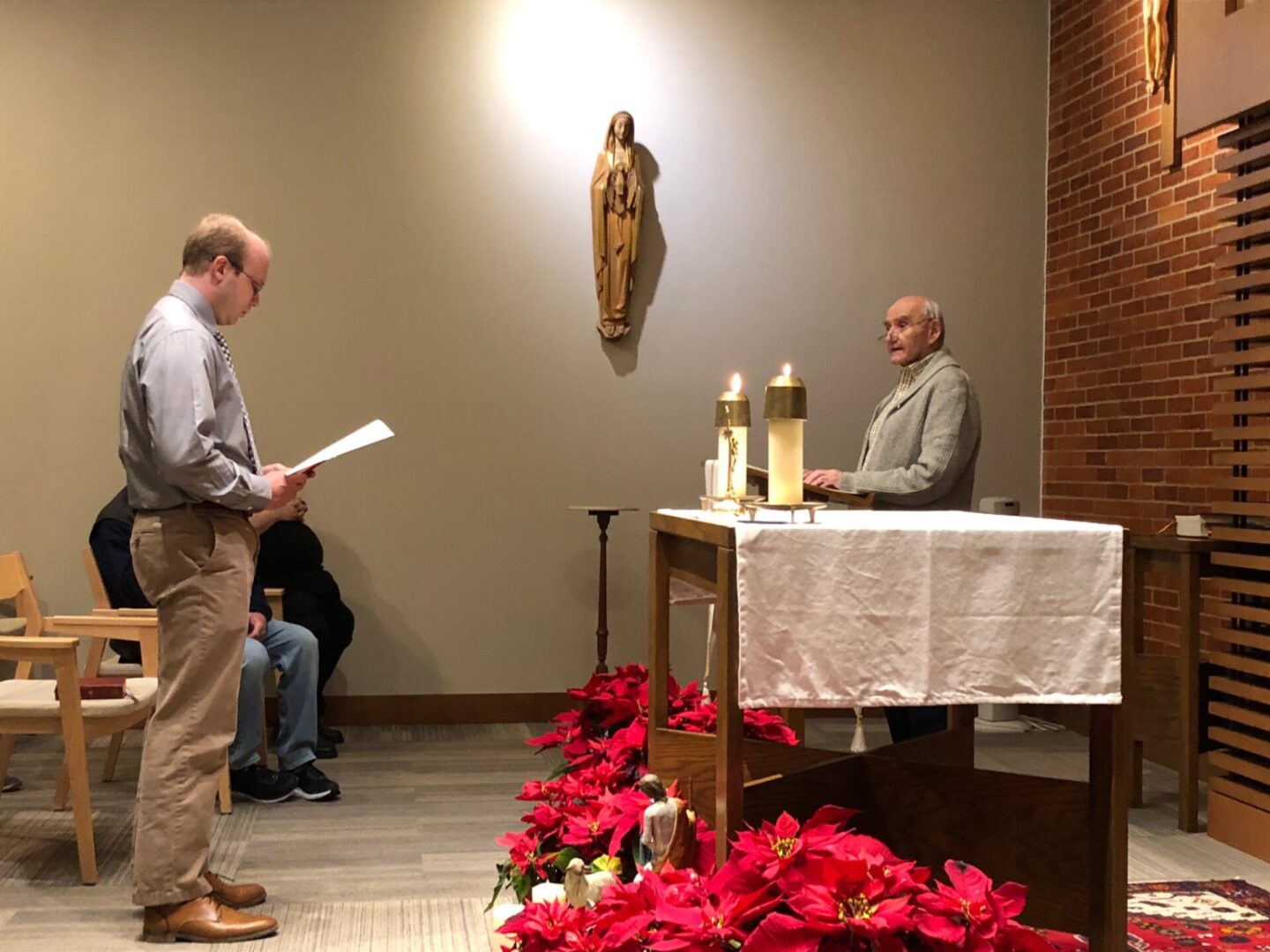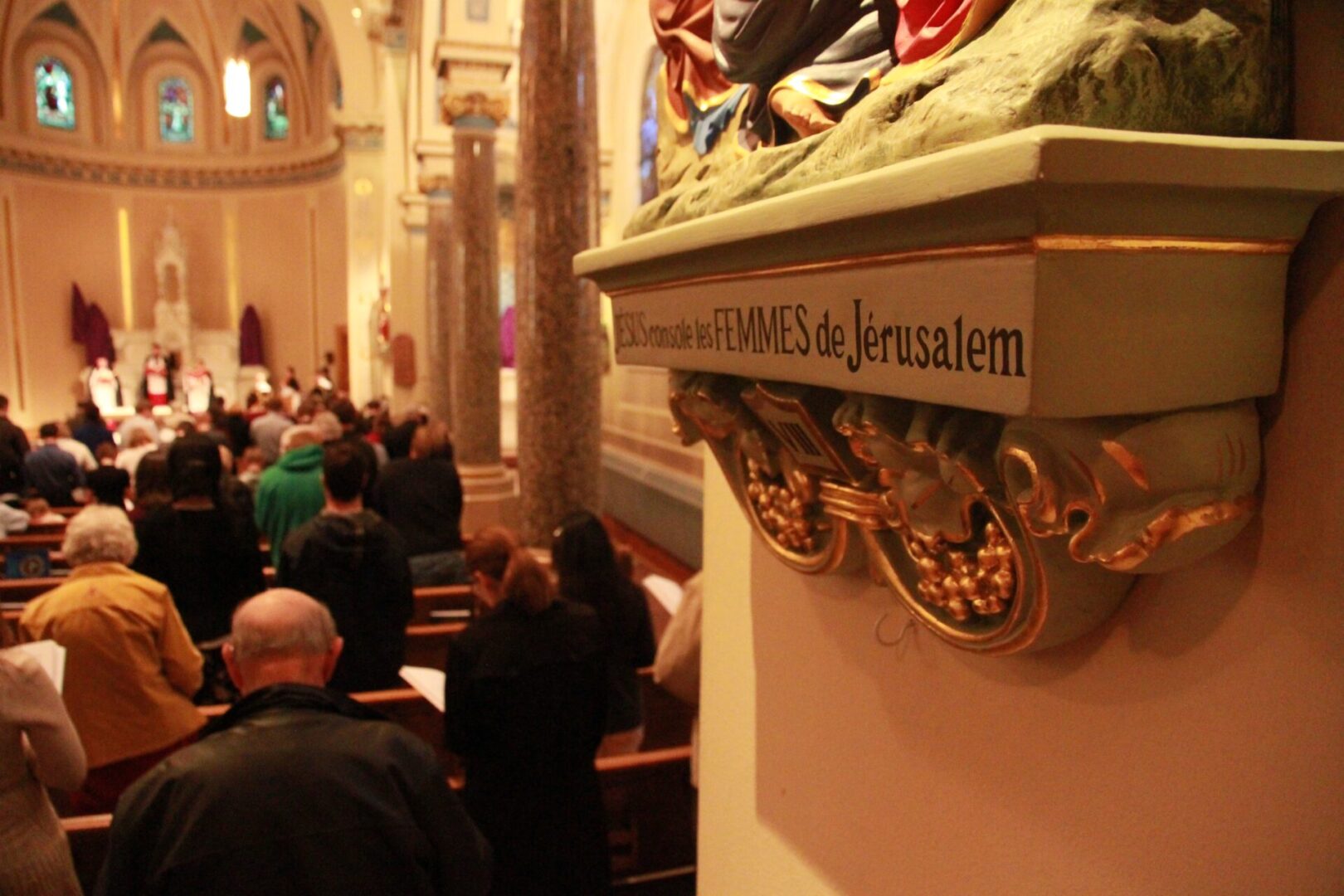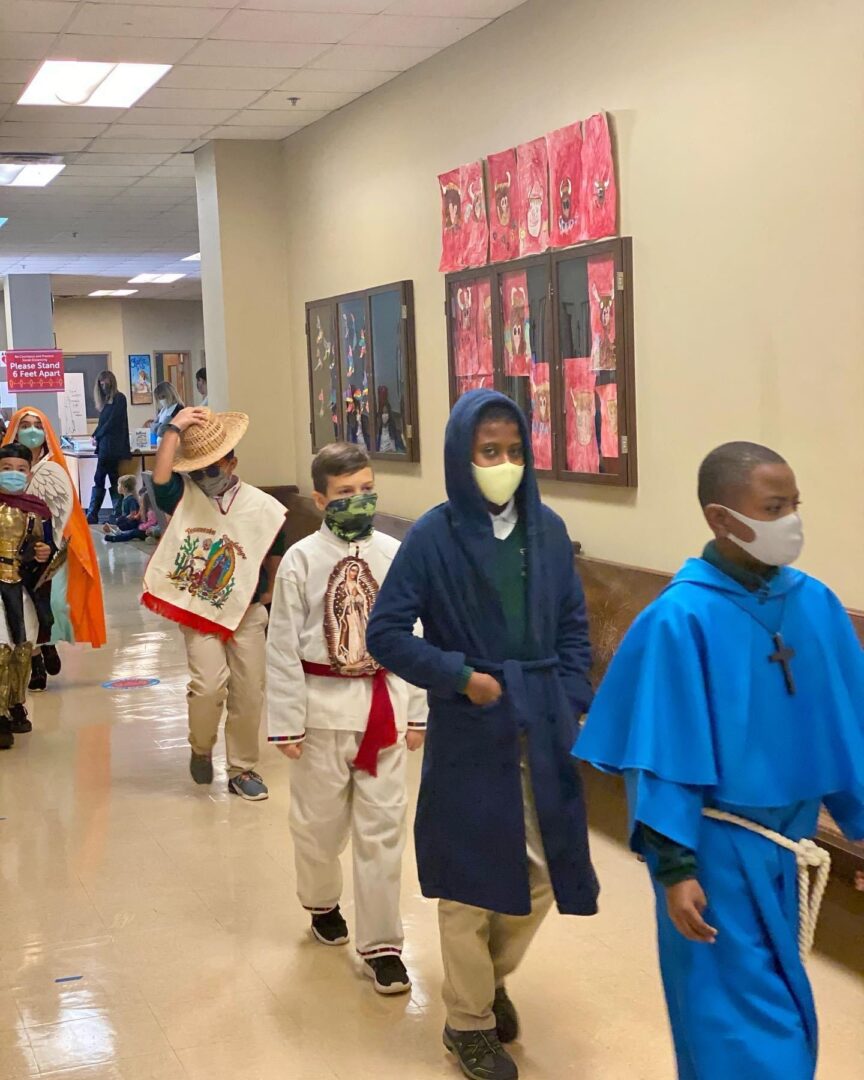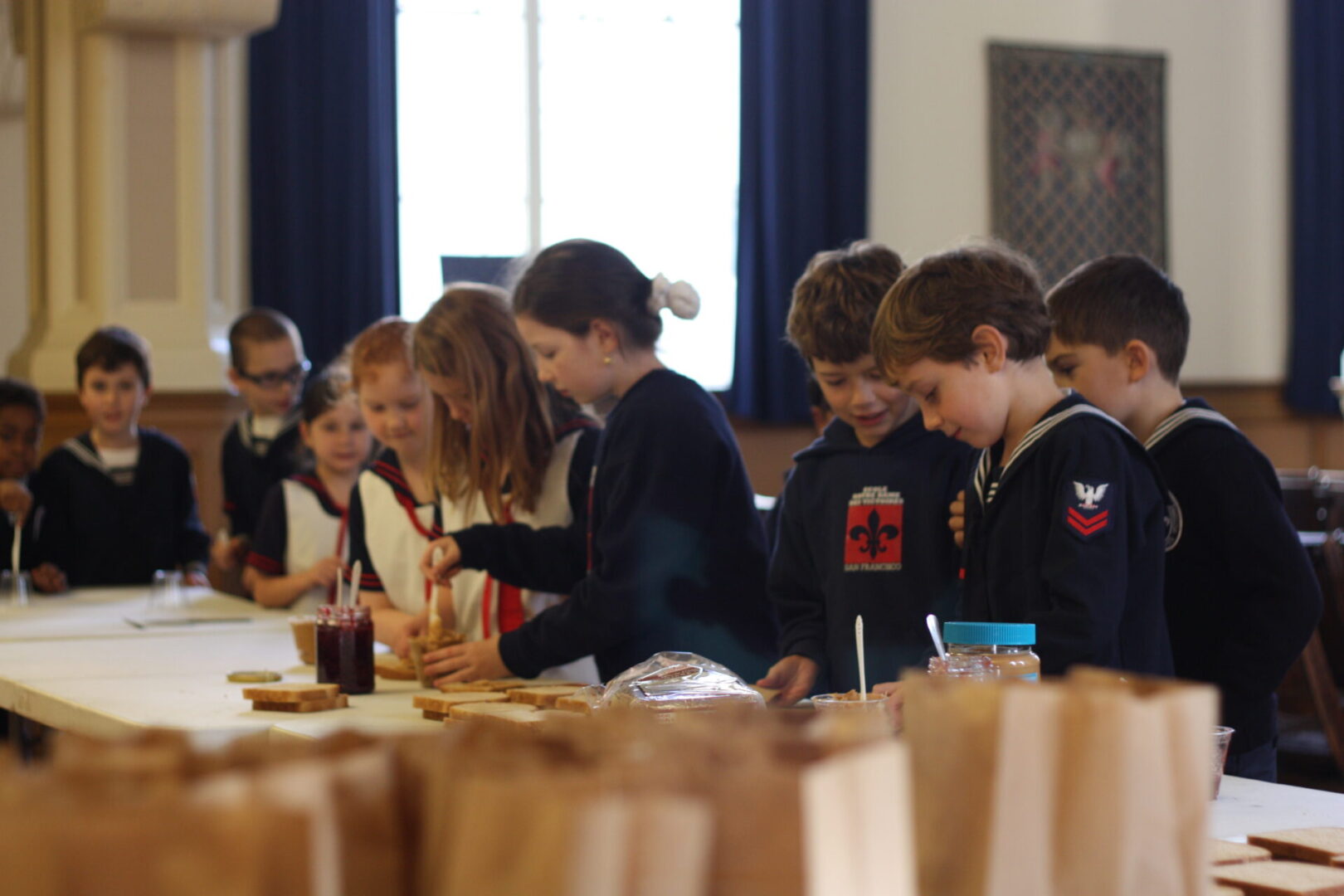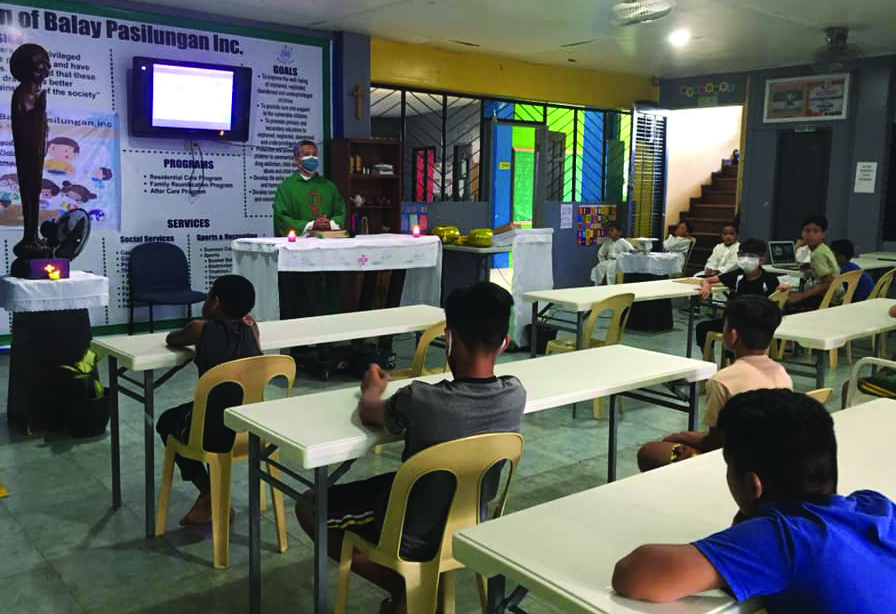 Southern Border_OCONNOR_Pic 2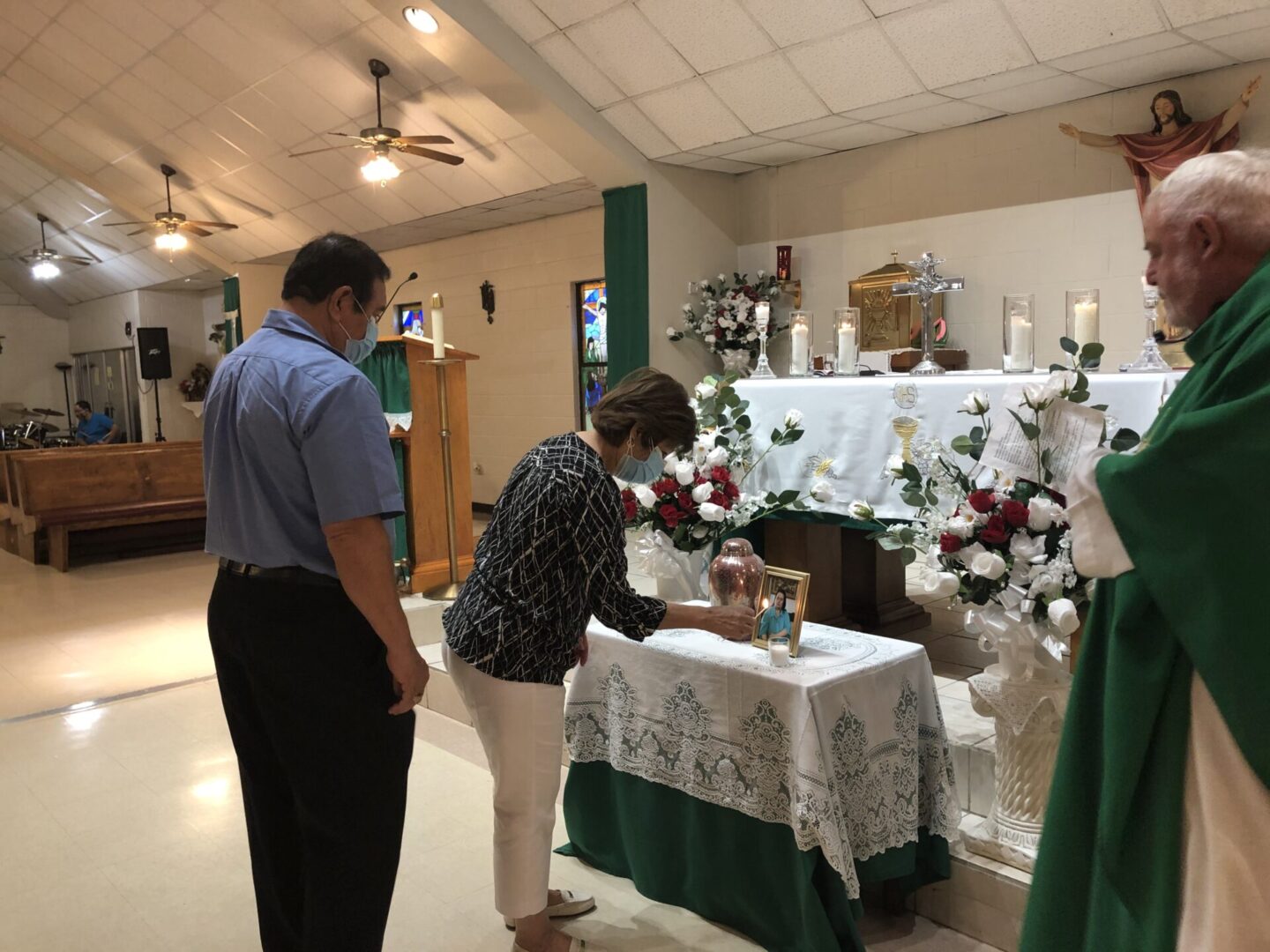 Southern Border_OCONNOR_Pic 3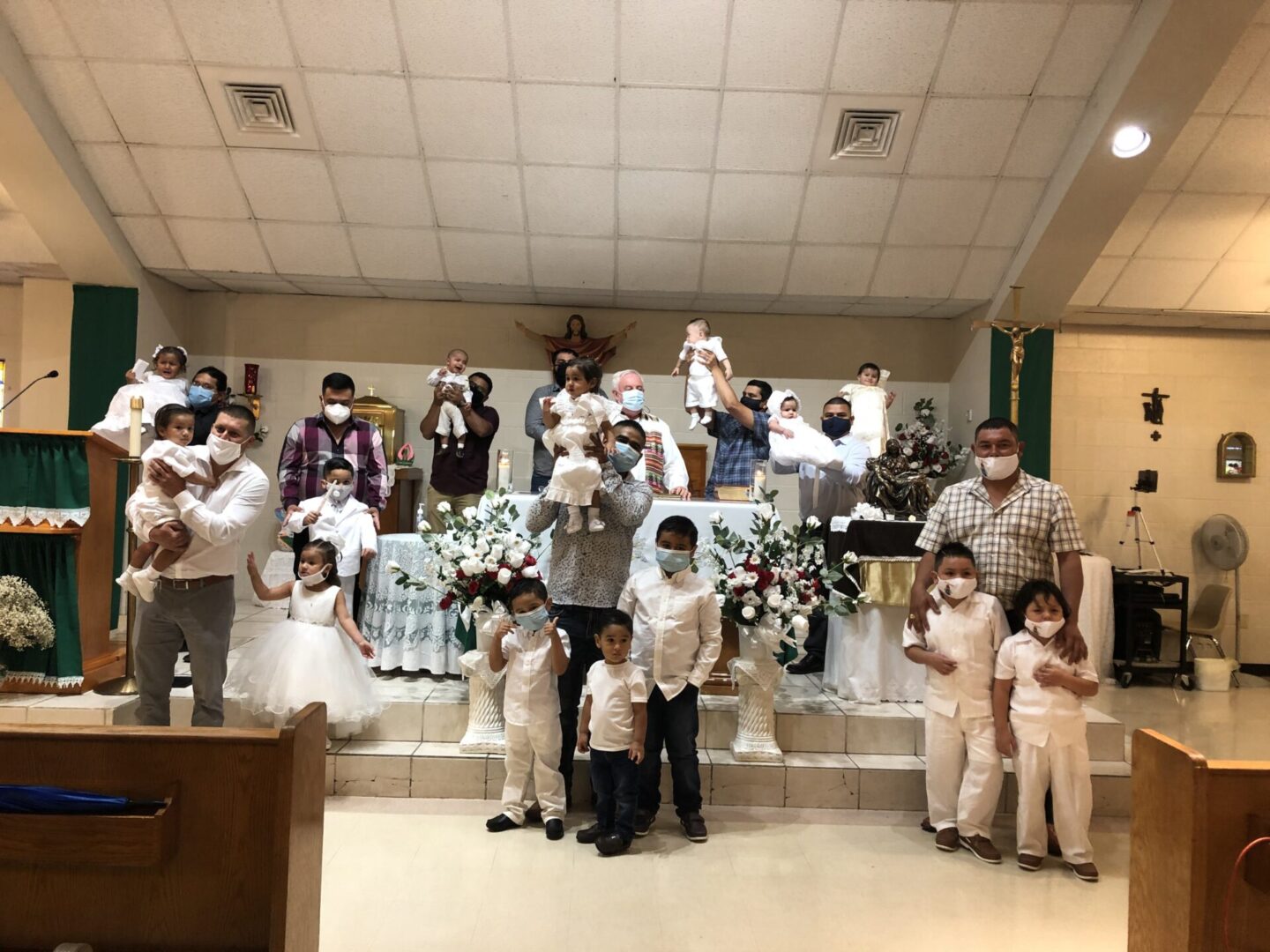 Coveny and Konzen_Cropped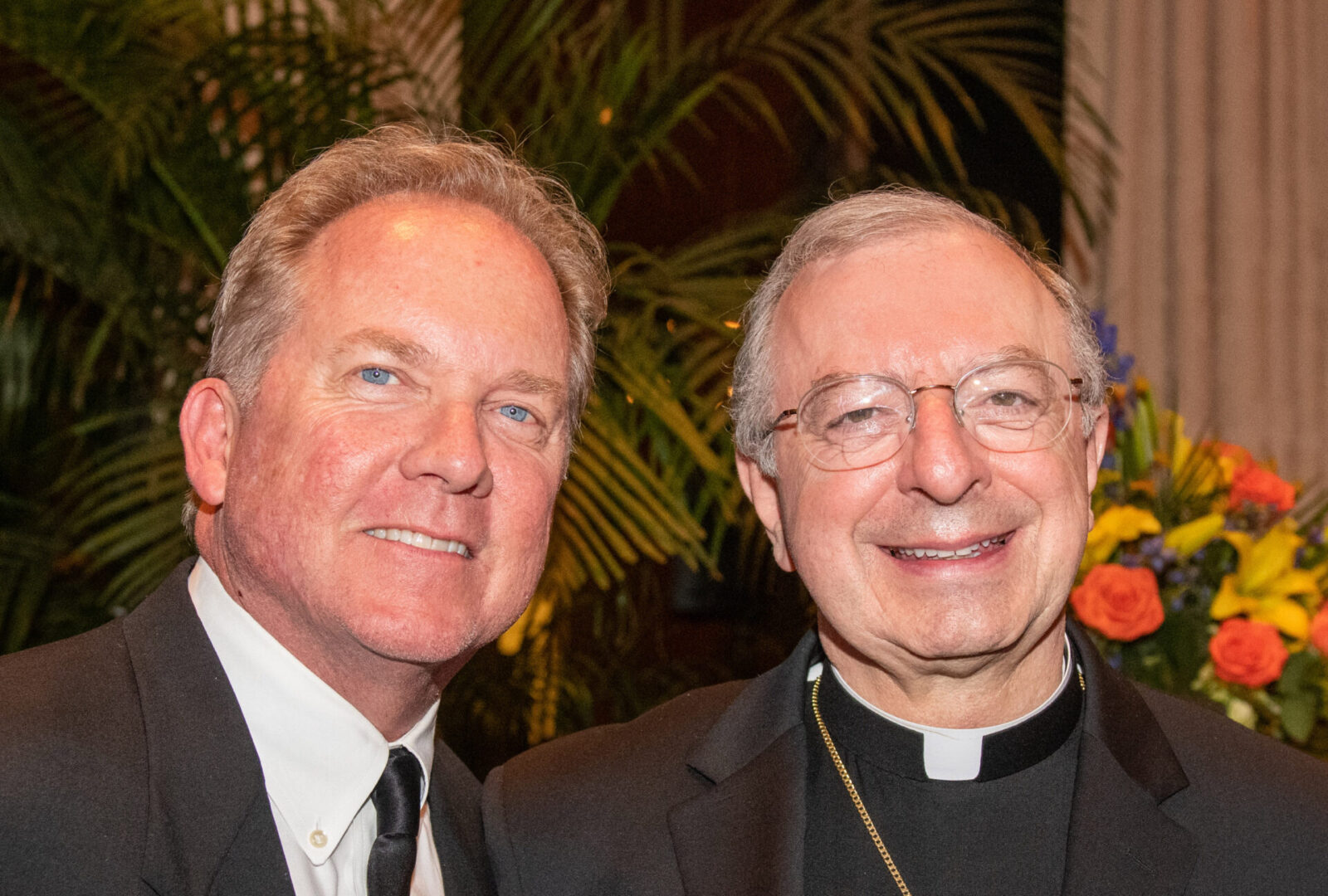 some of the 41 people consecrated to the immaculate heart of mary at OLPH on OLG Feast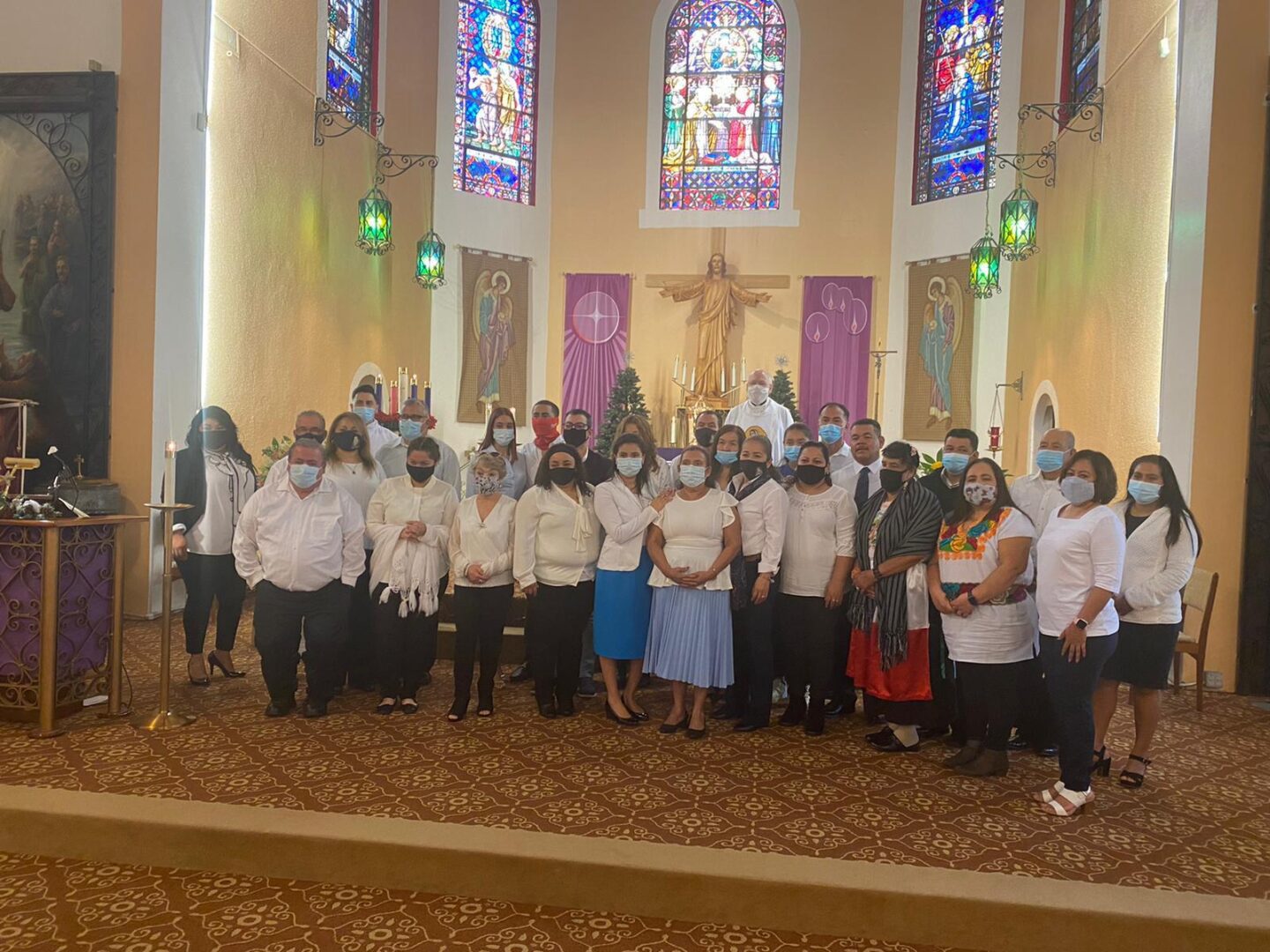 CHM_Graduation 2020
MS_Ash Wednesday_3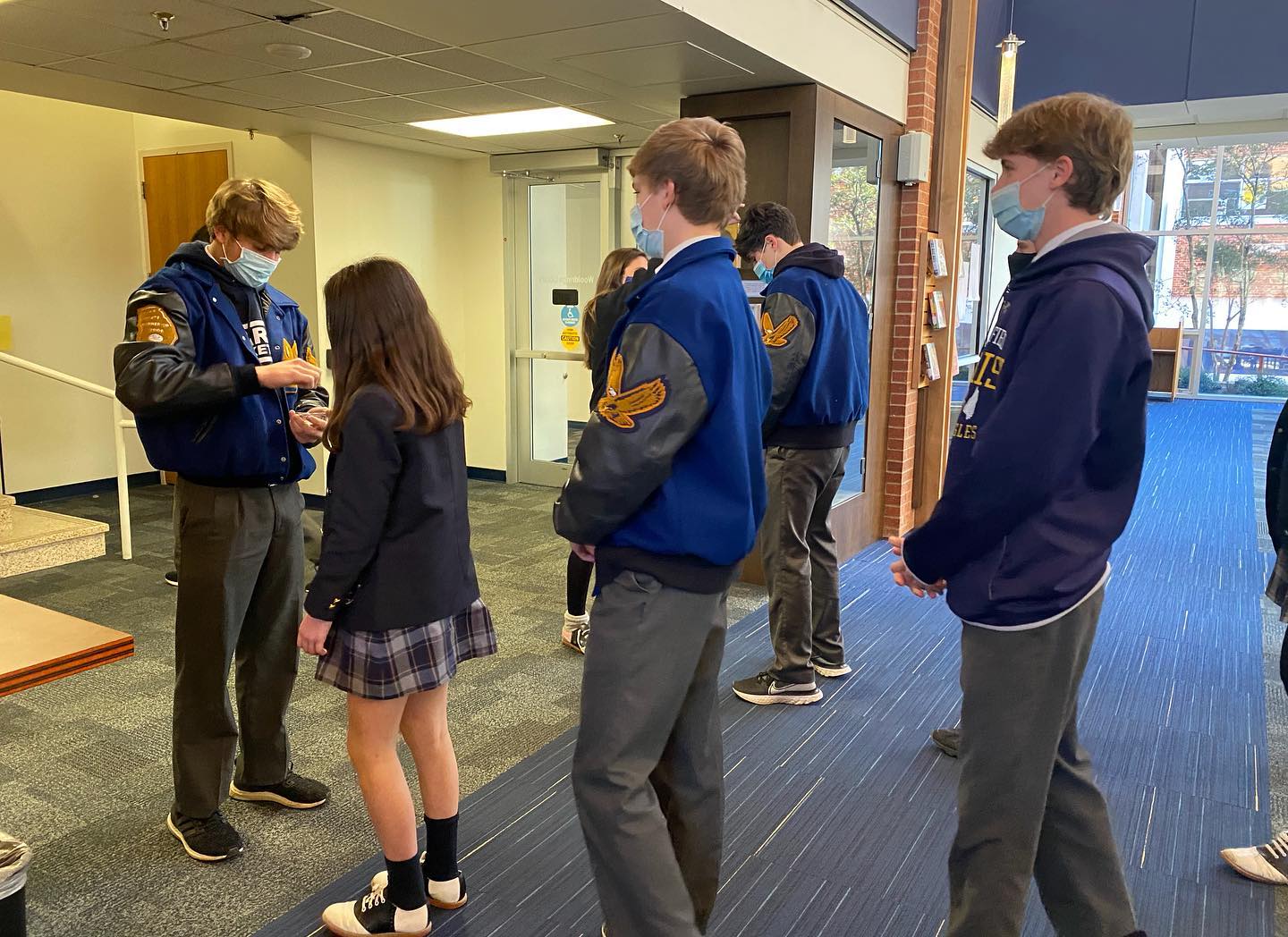 S4_Pt. G_ML_SoFL Consr Renw_Pic 2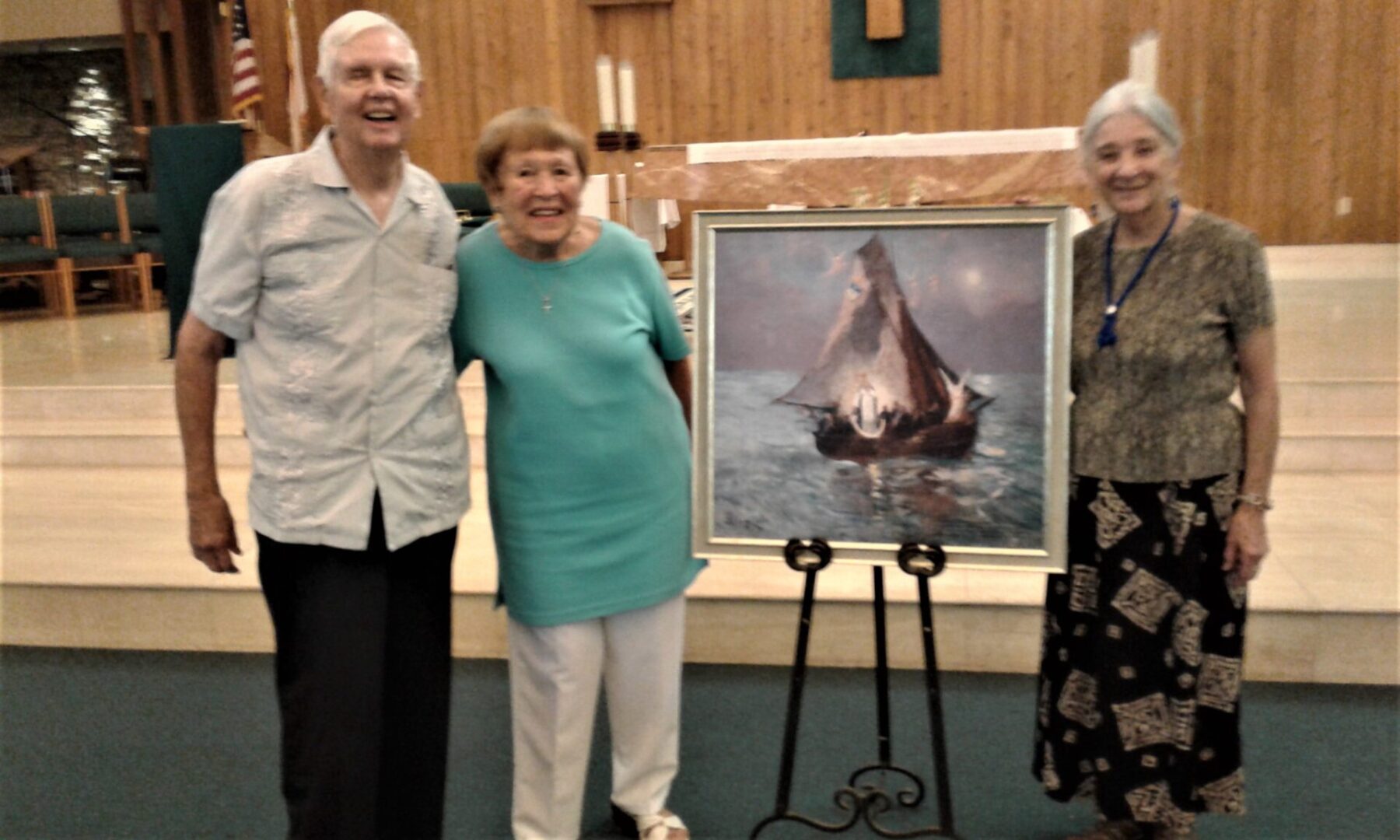 OLA_Picture 2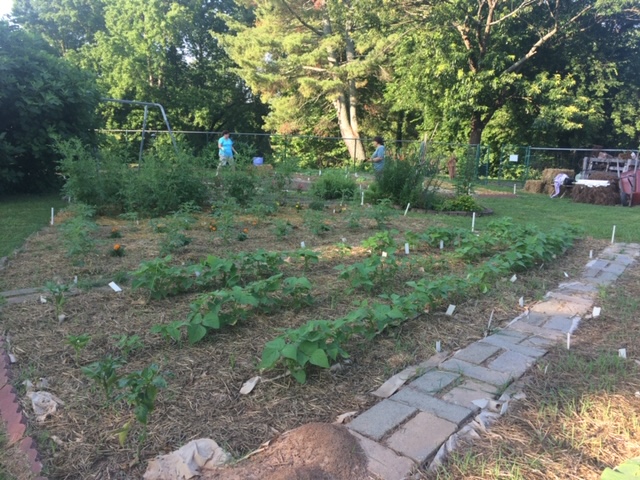 OLA_Priests_2021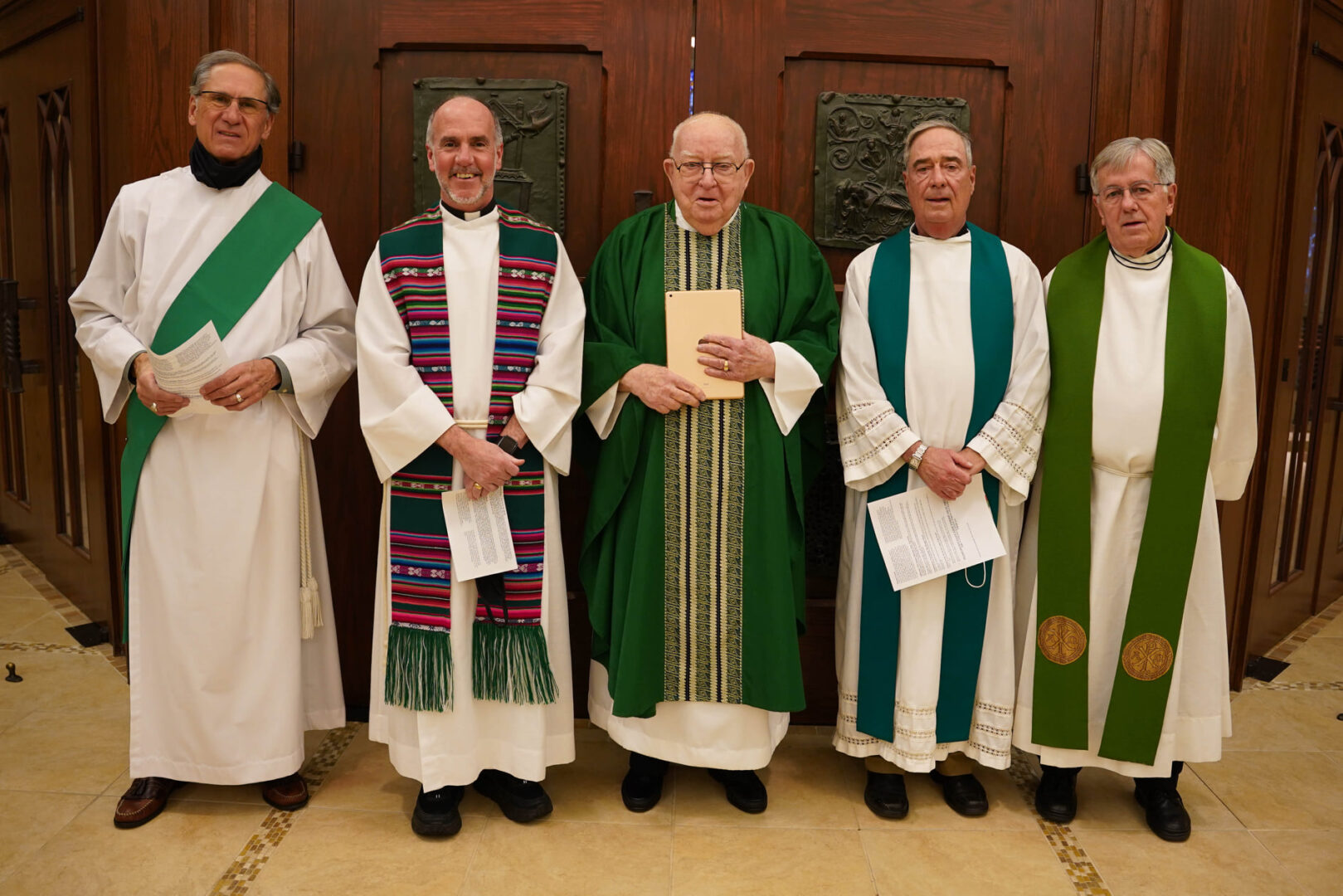 NDPMA_Faculty Ret_2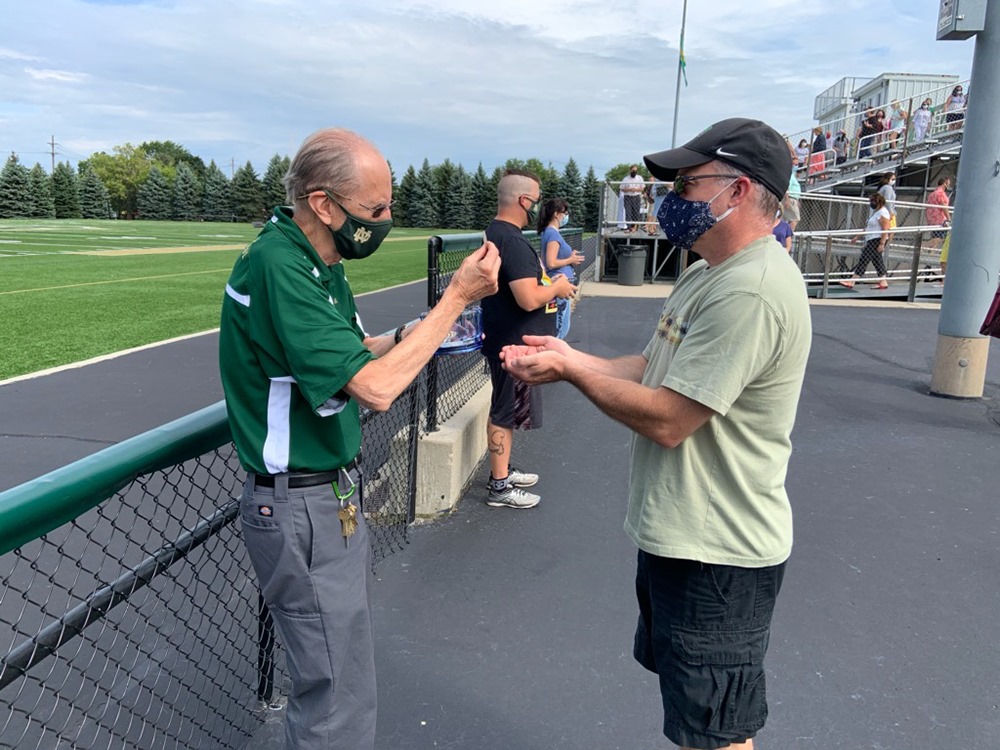 Nik_Renewal of Vows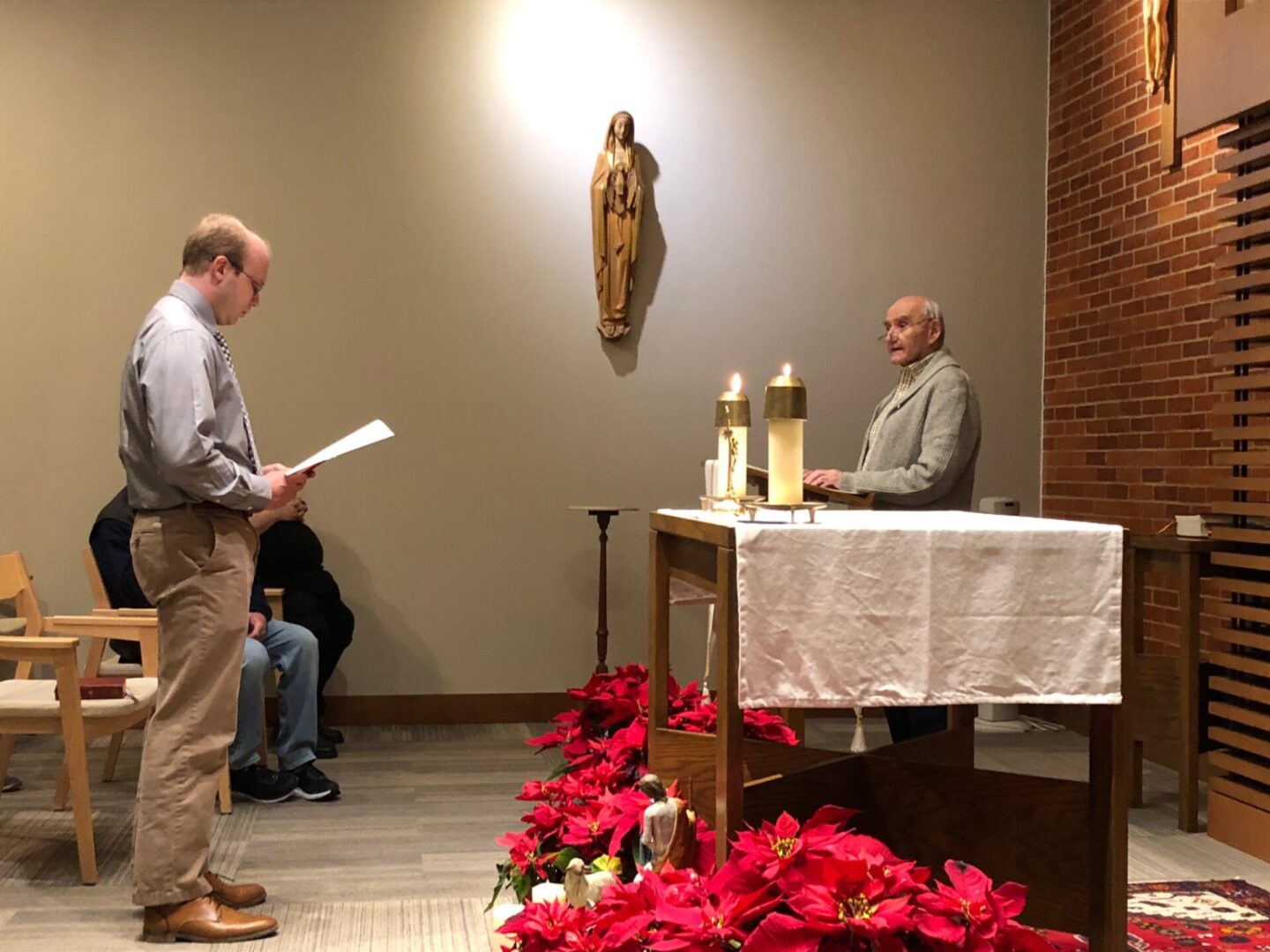 Holy Week from back of church - Station in foreground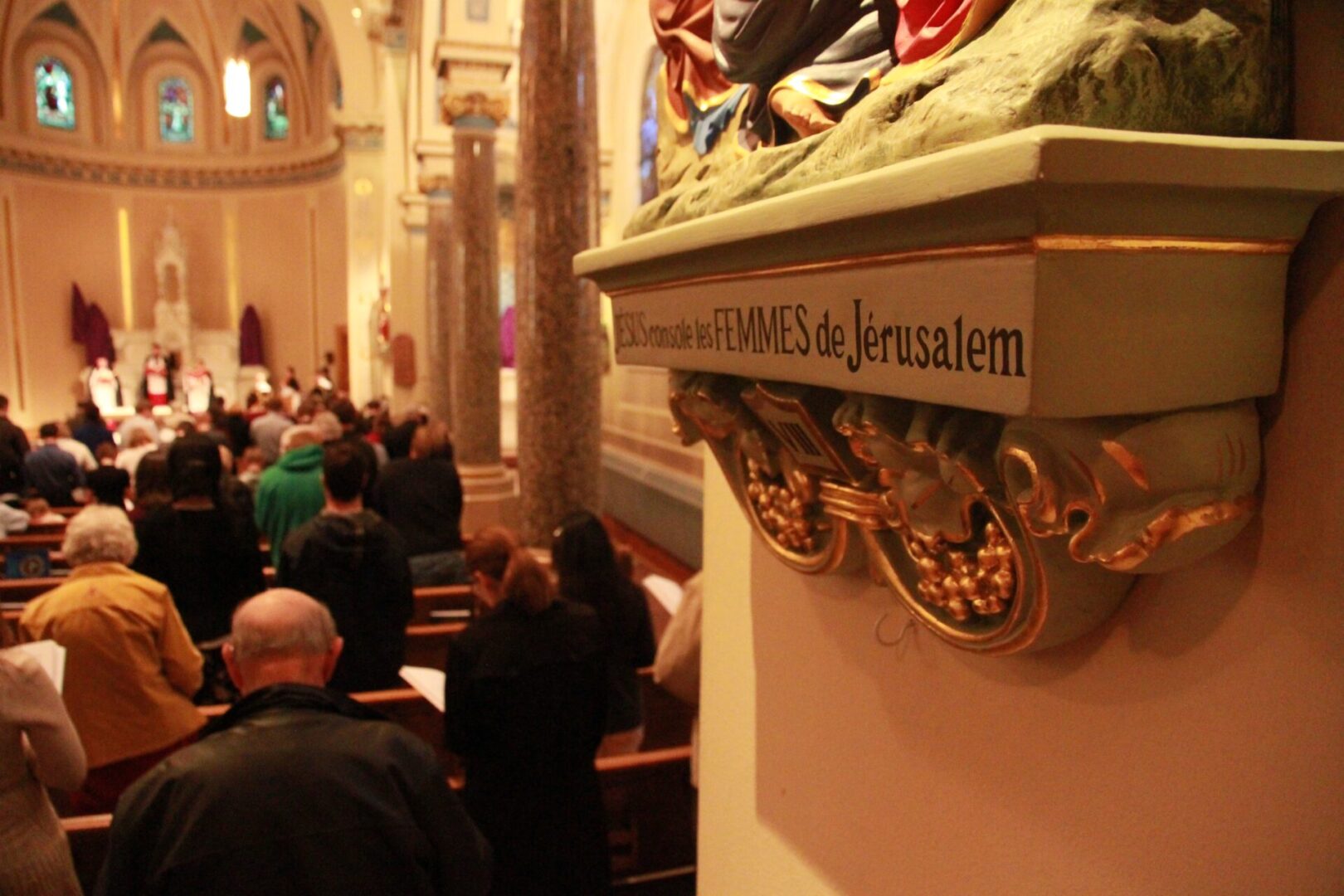 IMG_9914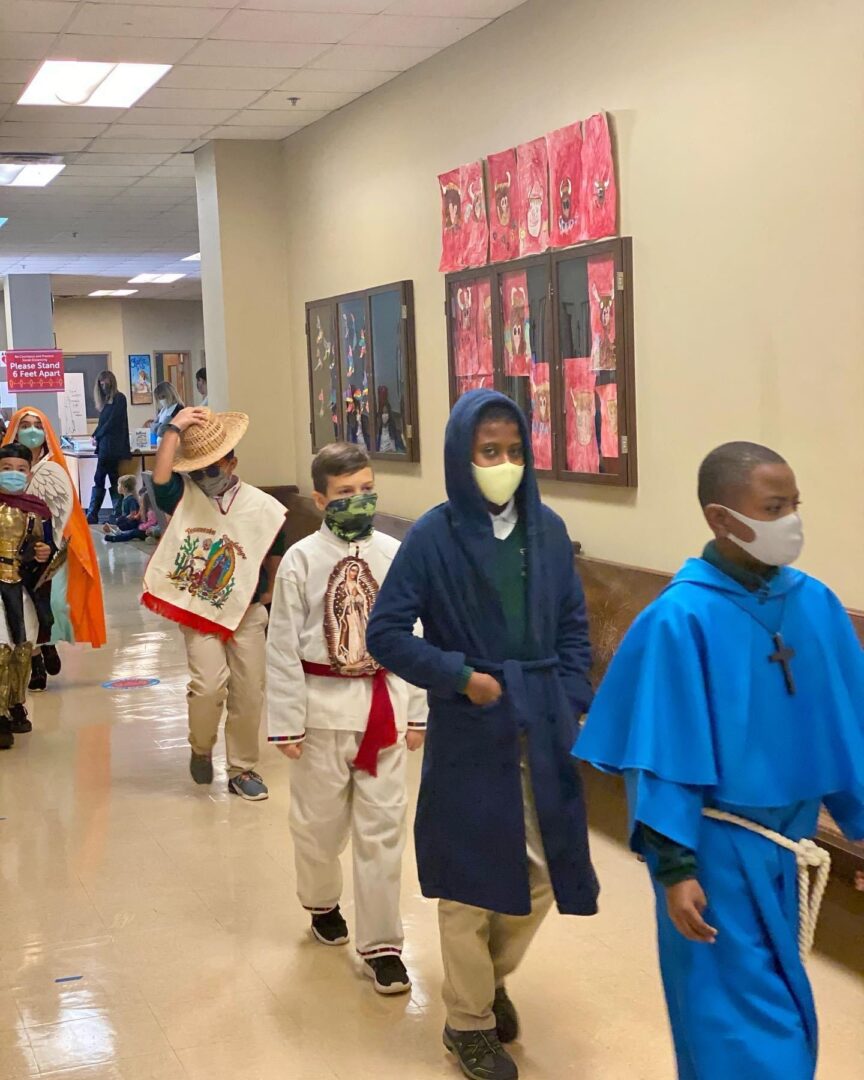 NDV_Pic 1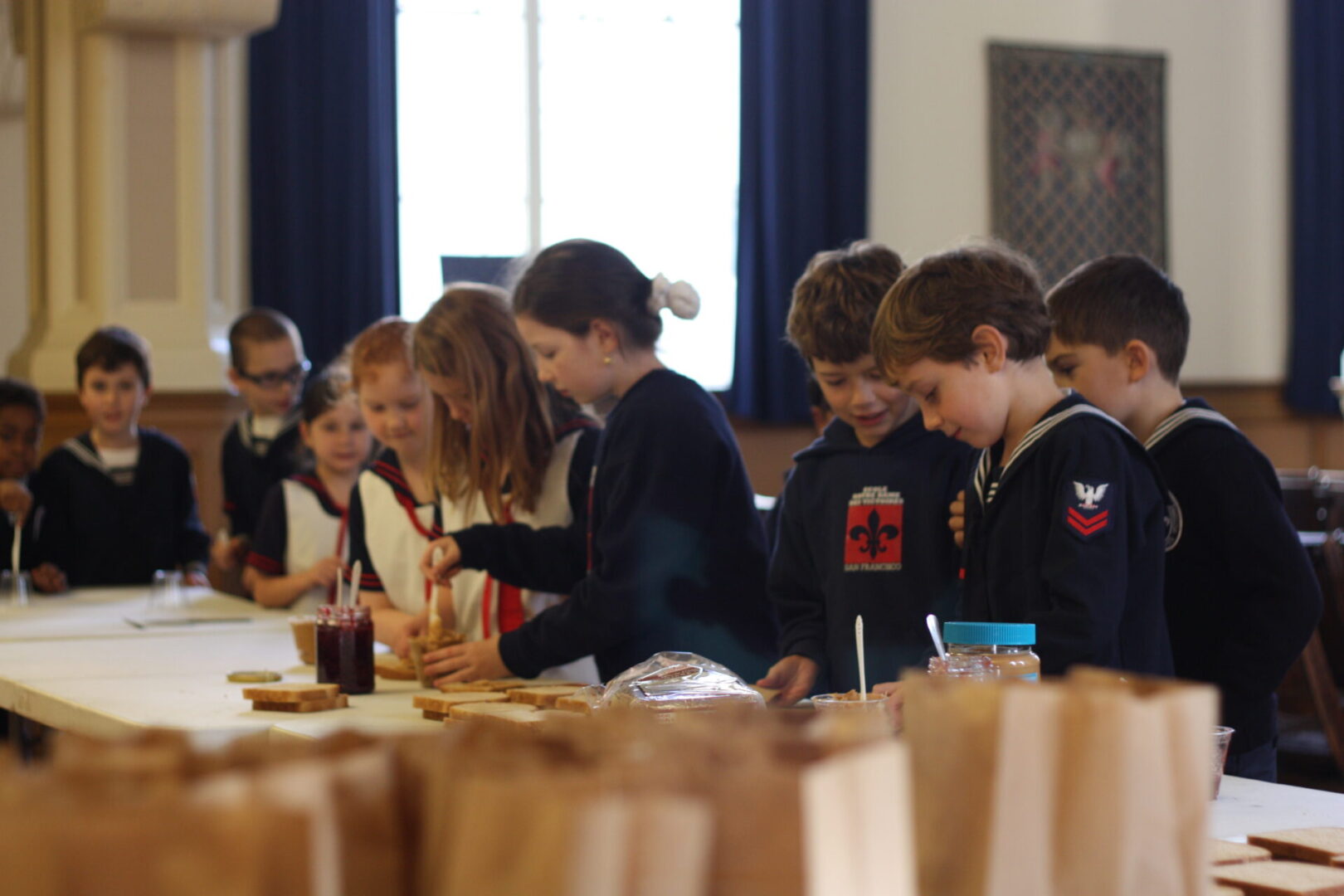 BP_Mass 1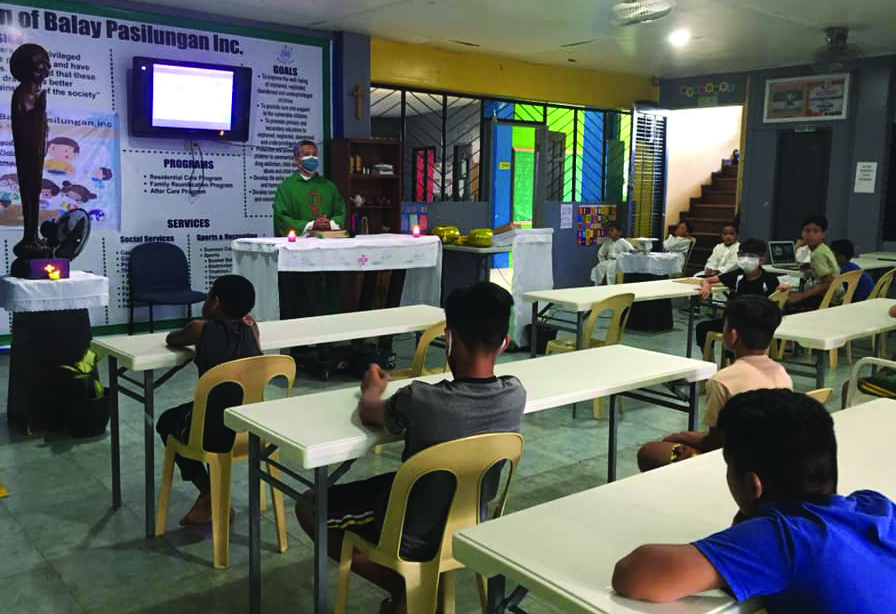 We, the Marist priests and brothers, are members of the Society of Mary, an international religious congregation in the Catholic Church. We are men called to 'be' Mary - thinking, judging, feeling, and acting as Mary in all we do. Marist priests and brothers have been called by a "gracious choice" into the family of Mary.
A magazine published three times a year by The Marist Fathers and Brothers of the US Province.
Brothers and sisters: May the Lord make you increase and abound in love for one another and for all, just as we have for you, so as to strengthen your hearts, to be blameless in holiness before our God and Father at the coming of our Lord Jesus with all his holy ones. Amen. Finally, brothers and sisters, we earnestly ask and exhort you in the Lord Jesus that, as you received from us how you should conduct yourselves to please God and as you are conducting yourselves you do so even more. For you know what instructions we gave you through the Lord Jesus. (1 Thessalonians 3:12 – 4:2)
Reflection …
The urgent appeal of Paul to his beloved Thessalonian community is rise above the anxiousness of everyday life to increase faith and one's care for all others. Paul is offering encouragement to faithfully practice the principals of Christian Life in a communal manner to "conduct yourselves to please God…for you know what instructions we gave you through the Lord Jesus." 
Paul's instructions are reflected in Catholic Social Justice teachings in that all people are made in the image of God and so possess an equal and inalienable worth. Accordingly, moral judgements on racism, based on equality are consistent: "any theory or form whatsoever of racism and racial discrimination is morally unacceptable"1; and "racism is not merely one sin among many, it is a radical evil dividing the human family…"2
As Catholics, we acknowledge our responsibility to make ready for the universal nature and accountability of the Final Judgement. As Pope Francis warns in Fratelli Tutti, "A believer may be untrue to everything that his faith demands of him, and yet think he is close to God and better than others. The guarantee of authentic openness to God, on the other hand, is a way of practising the faith that helps open our hearts to our brothers and sisters." [74]
The word Advent comes from the Latin advenio, "to come to," and refers to the anticipated coming of Christ. Often lost in the hectic commercialism of Christmas is Advent is a time of personal reflection and transformation to "conduct yourselves to please God." This Advent Season and start of a new liturgical year provides Catholics the opportunity to claim our moral accountability and reckoning to dismantle the communal sin, evil and destruction of racism. As we wait and watch for the Coming of Christ. 
Reflection Question …
Do I have the strength and courage to accept there is no "neutral" behavior regarding racism and by not actively resisting and fighting racism makes each of us enablers and complicit in maintaining a racist society? Do I have the strength and courage to accept accountability for not knowing the impact of my racial bias? 
Take Action …
We are largely shaped by stories defining our cultural and religious beliefs and values. The stories and life lessons that form our racial biases and perspectives are given and passed down from one generation to another by those we love and trust the most…our families, friends, our places of worship, and schools we attend. Break the generational cycle of racism.
Closing Prayer …
Holy Mary, we seek the grace and understanding to be converted from the individual and communal sin of racism that continues to devastate our Black community and its institution of family. 
Please guide us to an understanding that racial justice and respect of life is as important as pro-life causes.
Help us not to be in denial of power systems that give advantages at the expense of others. 
Help us to use our white individual and systemic influence in our families, communities, schools, parishes and other institutions to dismantle any system and form of racism. 
We pray in the name of Jesus, pleading for your intercession. Amen.
Credits: Racial Justice Ministry Team Members, Our Lady of Assumption Parish, Atlanta, Georgia
Reflection by: Frank McCloskey
Resources:
1Pontifical Council for Justice and Peace, Compendium of the Social Doctrine of the Church (USCCB, 2007), No. 433.
2United States Catholic Bishops, Brothers and Sisters to Us, 1979, No. 39.
Thanksgiving Blessings
As Thanksgiving approaches, the Marists thank you for your support and prayers this year. Certainly, over the last year, we have appreciated these gifts more deeply than ever.
We're so grateful! May you have a Thanksgiving full of blessings.
"May your unfailing love be with us, Lord, as we put our hope in you." (Psalm 33:22)
November 30, 2021 is Giving Tuesday. The Society of Mary (Marists) invite you to join the celebration of Giving Tuesday by coming together with millions around the world who will participate in this global generosity movement. There's a fundamental truth that gives us hope – that together we can do extraordinary things.
The Society of Mary (Marists) is honored to participate in this year's Giving Tuesday with a one-day fundraising goal of $5,000 on November 30, 2021. We generally go about our work as our founder, Fr, Jean-Claude Colin, SM, prescribed, as if "hidden and unknown." We are not invisible; rather, we are often somewhat conspicuous inside our ministries serving quietly in the way of Mary, who laid aside her own vision, plans and dreams in favor of God's plan for her. In fact, this is what it means to be a Marist – discerning and accepting God's plan. And like Jesus and Mary, we strive to embody the presence of a Creator rich in mercy.
Our appeal this Giving Tuesday acknowledges the lives and work of all our members in the United States – active in parishes, schools, campus ministries, hospitals, prisons, and special ministerial programs. Of course, many of us are now too senior in age to be working full-time, and a good number of our senior members remain in ministry through the practice of contemplative and intercessory prayer.
Our financial needs are focused on today and the future. On Giving Tuesday, we ask you to consider:
– Contributing towards ministries that seek to bring peace, justice, and pastoral care
– Supporting to help recruit and educate seminarians, priests, and brothers especially with the recent launch of our Marist Vocation Year – a year dedicated to reflecting, praying and promoting vocations for the Church and to the Marist Society.
– Contributing to provide health care and financial support for our aging membership
– Supporting to help maintain our operations toward a viable future
Never underestimate the power of your giving to the Society of Mary (Marists). Please consider sharing your blessings with us on Giving Tuesday, November 30, 2021. Click HERE to donate online. We encourage our Facebook users to donate through our Facebook page on Giving Tuesday when Facebook will be joining in this global day of giving by matching donations made to non-profit organizations.
Some of you are already generously contributing to the Society but we thought it important to share with all of you this opportunity of this day dedicated to generosity around the world.
With gratitude for all of your support for us now and in the past, may God bless you!
Today, November 15, 2021, marks the 146th anniversary of the death of Fr. Jean Claude Colin, the founder of the Society of Mary (Marists).
On this anniversary, Marists throughout the world give thanks to God for the witness of this humble and courageous man. Fr. Colin was a gift to the Church, to the Society of Mary and to the whole world.
Today, the Superior General, John Larsen, SM, launches a Marist Vocation Year, to reflect, to pray, and to promote vocations for the Church and to the Society.
May Fr. Colin continue to inspire all – to continue the work of Mary: simply, generously and in her gentle spirit. To be Mary's compassionate presence in our world. We invite you to view the booklet "Jean-Claude Colin Novena – Reflection and Prayer with the Founder of the Society of Mary."
As we remember Fr. Colin, we invite you to pause and listen to this hymn to Mary by Beth Nielsen Chapman.